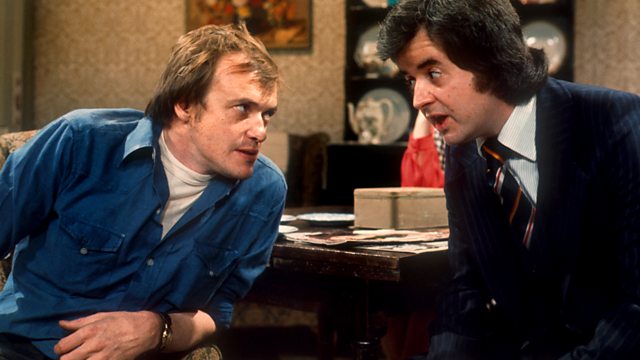 Bob and Terry take an eventful trip down memory lane.
Starring James Bolam as Terry Collier, Rodney Bewes as Bob Ferris and Brigit Forsyth as Thelma Chambers. With Sheila Fearn and Michael Segal.
Created and scripted for BBC TV by Dick Clement and Ian La Frenais. Adapted for radio by Patrick Tilley.
Producer: John Browell
Originally lost from the archive, the audio was provided by BBC producer Stan Was.
First broadcast on BBC Radio 4 in August 1975.
Last on