Main content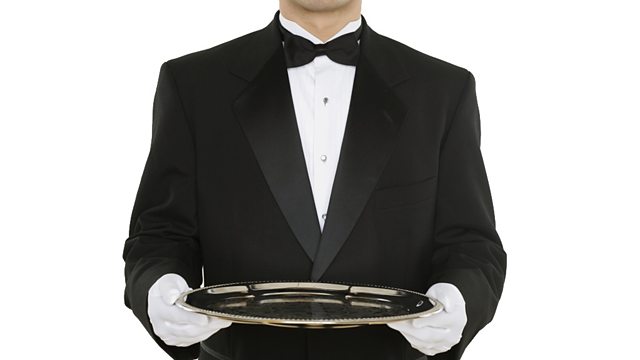 Game, Set and Match to Jeeves
Bertie's in a mess - can his valet save his bacon? PG Wodehouse romp with Richard Briers, Michael Hordern and Paul Eddington.
Bertie Wooster's in a mess - can his valet Jeeves save his bacon?
PG Wodehouse romp adapted in six parts by Richard Usborne.
Starring Michael Hordern as Jeeves, Richard Briers as Bertie Wooster, Paul Eddington as Lord Sidcup, John Le Mesurier as Sir Watkyn Bassett, Denise Coffey as Stiffy Bing, Ronald Fraser as Major Plank Aimi MacDonald as Madeline Bassett, Douglas Blackwell as the Reverend Harold Pinker and Graham Faulkner as the Constable.
Producer: David Hatch
First broadcast on BBC Radio 4 in 1980.