Main content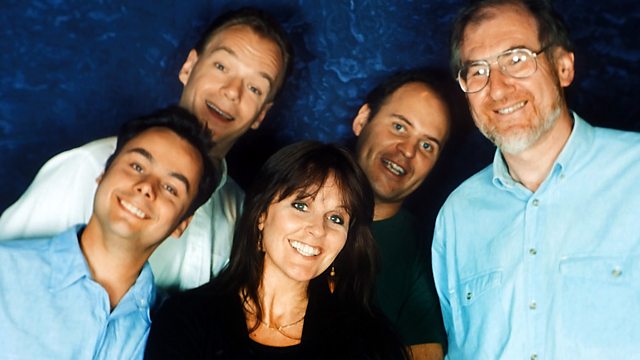 Kate Robbins, Brian Perkins and Hugh Dennis take a satirical look back at the decade that had yet to happen. Recorded in July 1993.
Coming out to parents with a twist, an unusual Blue Peter appeal - and is the end of the world nigh..?
Recorded in 1993 - Brian Perkins, Kate Robbins and Hugh Dennis 'look back' at 1996 - a year that was yet to happen
A satirical review set on New Year's Eve 1999 - the Sony Gold award-winning comedy recalls the events from 1995 to 1999.
Predicted by 'Spitting Image' writers Mark Burton, John O'Farrell and Pete Sinclair.
Producer: Caroline Leddy
First broadcast on BBC Radio 4 in July 1993.