Main content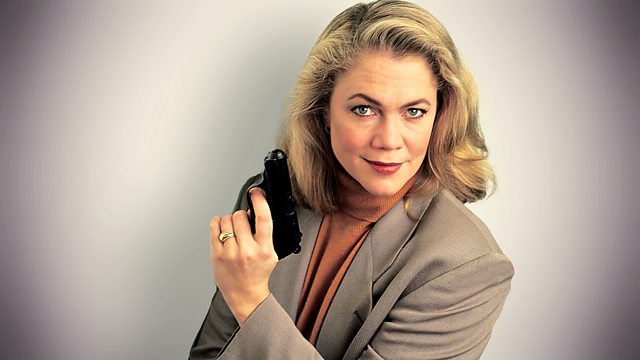 The death of a close friend makes private investigator VI Warshawski more determined. Stars Kathleen Turner and Martin Shaw. From November 1991.
VI Warshawski's best friend Agnes Paciorek has been murdered, but is there a connection with her investigation at the Priory and the anonymous phone calls?
Sara Paretsky's thriller stars Kathleen Turner as Chicago private eye, VI Warshawski.
With Martin Shaw as Roger Ferrant, Miriam Karlin as Lotty Herschel, William Hootkins as Bobby Mallory, John Bennett as O'Faolin, Helen Horton as Mrs Paciorek, Colin Stinton as Father Pelly, Stuart Milligan as Phil, Kerry Shale as Murray Ryerson, Avril Clark as Gabriella, Adjoa Andoh as Regina, Lorelei King as Alicia, Norman Jones as Dr Paciorek and Theresa Streatfield as Phyllis Lording.
Sara Paretsky created one of the most popular female sleuths in modern crime fiction. Her heroine, VI Warshawski, is a strong female character in a male-dominated world. VI is comfortable packing heat and trailing nasty suspects but she never loses touch with her basic femininity. Paretsky says of her Warshawski: "I was troubled by the way women were portrayed in (detective fiction) they always seemed either evil or powerless. I thought it was time for a tough, smart, likeable female private investigator".
Kathleen Turner also starred in the same role in the 1991 film 'VI Warshawski'.
Dramatised by Michelene Wandor.
Director: Janet Whitaker
First broadcast on BBC Radio 4 in 1991.