Main content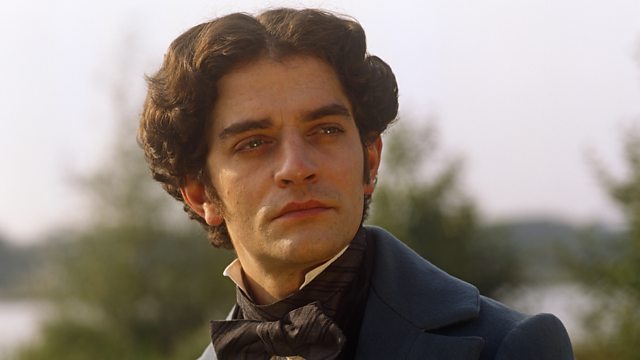 Georgette Heyer - Friday's Child
A proposal goes disastrously wrong for Lord Sheringham in this Regency tale of romance. With Elli Garnett and James Frain.
"I'm going back to London! And I'm going to marry the first woman I see!"
So cries young Lord Sheringham when his proposal of marriage is rejected by Isabella, the Incomparable.
True to his word, he takes the even younger Hero Wantage as his bride...
Published in 1944, Georgette Heyer's Regency tale of romance dramatised by John Peacock.
Viscount Anthony Sheringham …. James Frain
Hero Wantage …. Elli Garnett
Montagu Revesby …. Nicholas Boulton
Lady Saltash …. Mary Wimbush
Ferdy Fakenham …. Julian Rhind-Tutt
Jasper Tarleton …. Simon Russell Beale
Lord George Wrotham …. Ian Hughes
Jason …. Peter Kenny
Isabella Milborne …. Annabel Mullion
Gil …. Paul Panting
Ruth …. Cathy Sara
Lady Sheringham …. Susan Sheringham
Jane Bagshot …. Eva Stuart
Mrs Milborne …. Tessa Worsley
Lady Jersey …. Jilly Bond
The Postboy …. David Antrobus
Groombridge …. David Bannerman
Music by Trevor Allan Davies
Producer: Ned Chaillet.
First broadcast on BBC Radio 4 in January 1995.
Last on

Broadcasts