Main content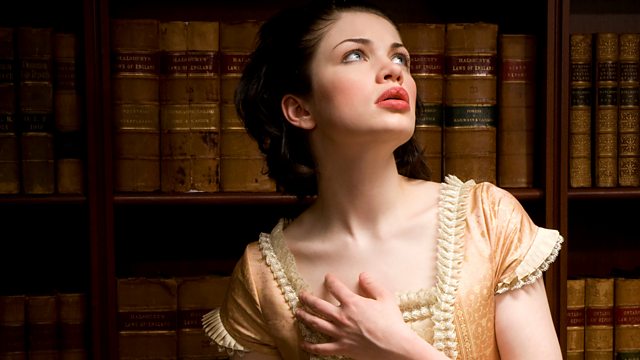 In 19th-century Russia, a bored high society wife embarks on a love affair. Stars Teresa Gallagher and Toby Stephens. From July 1997.
In 19th-century Russia, women had to accept their roles as wife and mother - or be socially ostracised.
Bored high society wife Anna embarks on a love affair..
Leo Tolstoy's 1877 novel dramatised in four parts by Ed Thomason.
Stars Teresa Gallagher as Anna Karenina, Toby Stephens as Alexis Vronsky, Nicholas Farrell as Alexis Alexandrovich Karenin, Karen Archer as Princess Dolly, George Allonby as Serezha, Sean Baker as Stiva Oblonsky, Gerard McDermott as Railway Worker, Stephen Thorne as 1st Passenger, Robert Harper as Driver, Hugh Dickson as Station Master, Tracy-Ann Oberman as Kitty, Ioan Meredith as 2nd Passenger, Christopher Scott as Korsunsky, Janet Maw as Princess Betsy, Alison Pettitt as Annushka, Shirley Dixon as Countess Vronskaya and Carolyn Jones as Princess Nataly.
Translator: Louise Maude
Director: David Hitchinson
First broadcast on the BBC World Service in 1997.
More episodes
Previous
You are at the first episode