Main content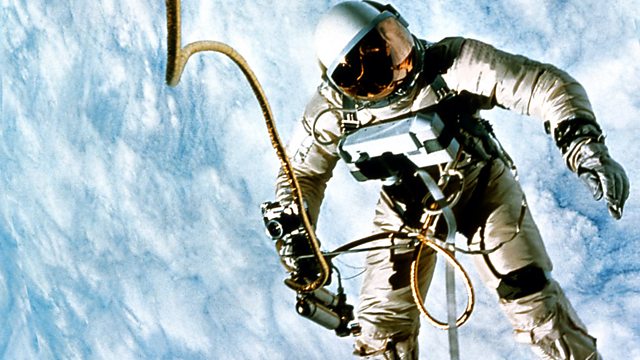 Captain Jet Morgan is bound for Mars, but one of his crew is adrift in space. 1954 classic set in 1971. Stars Andrew Faulds.
Freighter No 2 of Captain Jet Morgan's Mars space fleet is in trouble.
But when radio mechanic Lemmy and motor engineer Steve tried to cross over from the flagship, Discovery, to put the trouble right, Steve became unhitched from his safety line and is now drifting in the void...
Charles Chilton's 1954 classic set in 1971.
Andrew Faulds ..... Jet Morgan
David Kossoff ..... Lemmy
Guy Kingsley Poynter ..... Doc
Bruce Beeby ..... Mitch
David Jacobs ..... Announcer/Various
Anthony Marriott ..... Various
Music composed and conducted by Van Phillips.
Producer: Charles Chilton
First broadcast on the BBC Light Programme in September 1954.