Main content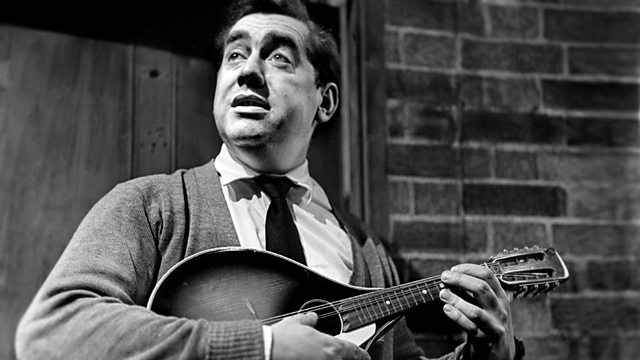 The lad fancies himself a food connoisseur, so Sid enters him for an eating competition. Stars Tony Hancock. From October 1959.
The lad thinks he's a connoisseur of food, so Sid enters him in an eating competition.
Starring Tony Hancock. With Sidney James, Bill Kerr, Warren Mitchell and Hugh Morton.
Guest star: BBC sports commentator, Ray Glendenning.
Written by Ray Galton and Alan Simpson.
Theme and incidental music written by Wally Stott.
Producer: Tom Ronald
First broadcast on the BBC Light Programme in October 1959.