Main content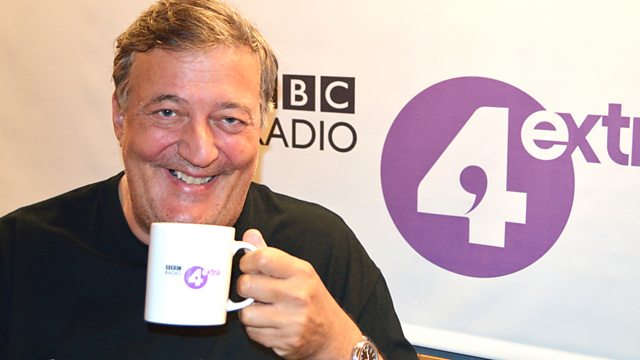 Stephen Fry
The actor and radio fanatic chooses The Men From the Ministry, The Hitchhikers Guide to the Galaxy, Saturday Night Fry, On the Hour, I'm Sorry I Haven't a Clue and Down the Line.
Stephen Fry, actor, writer, wit and naughty national treasure chooses his favourite comedies from the BBC radio archive.
For Stephen, radio comedy inhabits the very way 'I write and think'. He takes us back to his childhood, curled up and listening to programmes like Men From the Ministry (1972). He remembers his friend Douglas Adams, who Stephen recalls thought the whole world through...only backwards, no better displayed than in the very first Hitchhikers Guide to the Galaxy (1978).
He relives the thrill of being offered the chance to write his very own radio show, and asking his friends Hugh Laurie and Emma Thompson to help out in Saturday Night Fry (1988). Stephen marvels at the brilliance of the team behind the ultimate news show On the Hour (1992) including Armando Iannucci, Chris Morris and Steve Coogan.
He explains what it's like to experience, from the comedy coal face, an absolute radio classic, the antidote to panel games: I'm Sorry I Haven't A Clue (2003). And chooses his own antidote to radio phone in shows, the award winning Down The Line (2007), starring Paul Whitehouse and Charlie Higson - who Stephen knew as comedy saplings.
For Stephen, TV is often a greedy, one dimensional medium. For him listening to radio "is so much more".
Producer: Peter McHugh.
Read about Stephen Fry as Comedy Controller on Radio 4 Extra.