Main content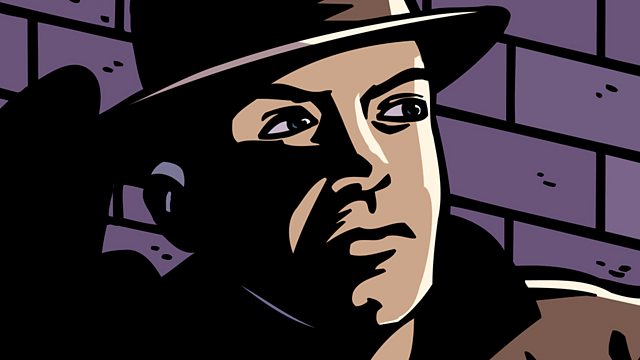 The ex-commando comes across an enemy plot to capture a British secret weapon. Noel Johnson stars in the 1972 recreation.
Ex-commando Dick Barton uncovers an enemy plot to capture a British secret weapon.
Noel Johnson stars as Dick Barton, with John Mann as Snowey White, Alex McCrindle as Jock, William Fox as Colonel Gardiner and Margaret Robertson as Jean Hunter.
From 1946 to 1951, Dick Barton - Special Agent thrilled millions of listeners to the BBC Light Programme. The daily serial followed the exciting adventures of ex-commando Captain Richard Barton and his wartime mates Snowey White and Jock Anderson, who must solve all manner of intriguing crimes and mysteries.
Heralded by an iconic signature tune (Devil's Galop by Charles Williams) each gripping episode left listeners with a torrid cliff-hanger.
Sadly many of Dick's adventures didn't survive in the BBC archive. But in 1972 as part of celebrations for the BBC's Golden Jubilee, Dick's very first ten-part adventure by Edward J Mason was recreated with many of the original cast.
With Heron Carvic as The Professor, Derek Birch as Jimmie Law, Richard Hurndall as Sir Archie Wrangle and Geoffrey Collins as the Corporal.
Producer: Raymond Raikes
First broadcast on BBC Radio 2 in 1972.
More episodes
Previous
You are at the first episode