Main content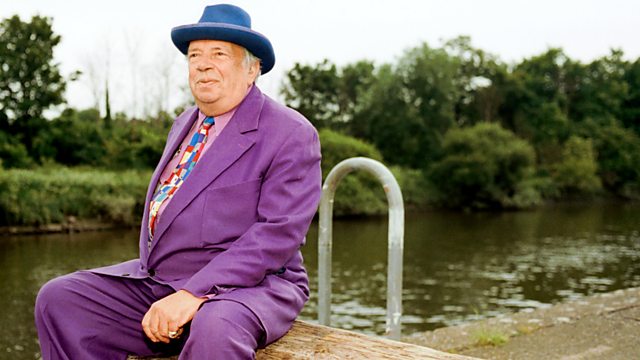 George Melly
Singer and writer George Melly reflects on his life and three great loves: fishing, surrealism and jazz. From November 2001.
Celebrated raconteur, jazz singer and critic George Melly regales an audience with tales of his eventful life and passions.
Aged 75, the bon viveur reveals his short-term memory is faulty, yet his past is crystal clear. As Melly charts his way through a varied career - underpinned by his hunger for entertaining and performing - he recalls his early gay lifestyle, and explains his great passion for surrealism,
When George died, BBC News said "With his flamboyant suits, oversize hats and Havana cigars, George Melly was a good-time Renaissance man who indulged, often over-indulged, his passions for jazz, film, art, fishing, writing, drink and sex."
George Melly: Born 17 August 1926. Died 5 July 2007.
Producer: Claire Jones
First broadcast on the BBC Radio 4 in November 2001.