Main content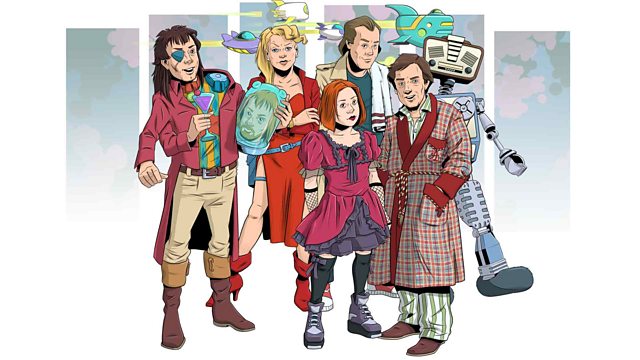 Fit The Eighth
Zaphod's legendary encounter with the Frogstar and the Total Perspective Vortex is finally explained. From January 1980.
Zaphod and Roosta are being taken to the evil Frogstar, white Ford and Arthur are stranded on prehistoric Earth.
Starring Peter Jones as The Book, Simon Jones as Arthur Dent, Geoffrey McGivern as Ford Prefect, Mark Wing-Davey as Zaphod Beeblebrox, Alan Ford as Roosta. David Tate as Eddie and Valentine Dyall as Gargravarr.
The original scripts by Douglas Adams (1952-2001) went on to spawn a series of novels, a feature film, at least three stage shows, a TV series, a computer game, a collection of comic books - and various towels.
Radiophonic sound and music by Paddy Kingsland.
Producer: Geoffrey Perkins
First broadcast on BBC Radio 4 in December 1978.