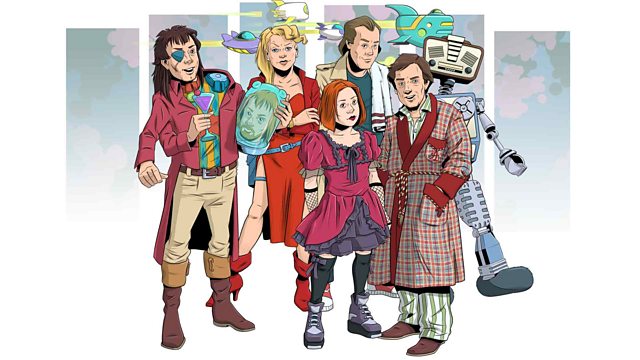 Who hasn't been confronted with a temporal anomaly while drunk? Arthur and Ford struggle to work it out. From December 1978.
The global multi-media success story that is "Hitchhiker's" started life as a Radio 4 series in March 1978 and a second in 1980. The original scripts by the late Douglas Adams then went on to spawn a series of novels, a feature film, at least three stage shows, a TV series, a computer game, a collection of comic books - and various towels.
The Guide helpfully informs us that the most obscene expletive in the Galaxy is "Belgium" - greater detail is forthcoming in a later episode of this second radio series.
Douglas Adams was born in Cambridge and died in 2001 aged 49, after a fatal heart attack in his gym in California.
The answer to the meaning of life, the universe and everything is 42. If you work out what the Ultimate Question is, please let us know.
First heard on BBC Radio 4 with Peter Jones, Simon Jones, Geoffrey McGivern and Stephen Moore. Produced by the late Geoffrey Perkins.
Last on
More episodes
Previous
You are at the first episode