Main content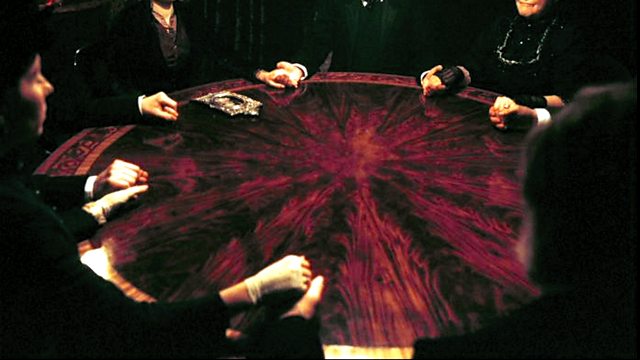 A seance has revealed Captain Trevelyan was murdered, but who is the killer? Agatha Christie thriller with Geoffrey Whitehead from January 1990.
A seance at the remote Sittaford House has revealed the murder of Captain Trevelyan. But who would've killed a man who didn't have an enemy in the world?
Agatha Christie's whodunit stars Geoffrey Whitehead as Inspector Narracott, Stephen Tompkinson as Charles Enderby, Donald Gee as Evans, Jo Kendall as Mrs Belling and Norman Bird as Major Burnaby.
From the book first published in 1931.
Dramatised and directed by Michael Bakewell.
First broadcast on BBC Radio 4 in 1990.