Main content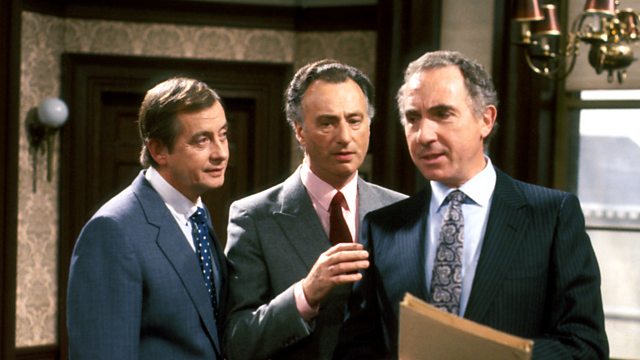 Sir Humphrey warns on public-private partnership and Jim finds it takes two to quango. Stars Paul Eddington. From November 1983.
As Sir Humphrey warns on Public-Private Partnership, MP Jim Hacker learns it takes two to Quango.
Starring Paul Eddington, Nigel Hawthorne and Derek Fowlds.
Antony Jay and Jonathan Lynn satirical sitcom ran on BBC TV between 1980 and 1984. Yes Minister is centred around the hapless Jim Hacker and a collection of civil service underlings headed by the Machiavellian Sir Humphrey Appleby and obsequious Bernard.
Jim Hacker ...... Paul Eddington
Sir Humphrey Appleby ...... Nigel Hawthorne
Bernard ...... Derek Fowlds
Frank Weisel ...... Bill Nighy
Sir Desmond ...... Richard Vernon
Joe Morgan ...... Richard Davies
George ...... Arthur Cox
Conway ...... Kerry Francis
Himself ...... Gordon Clough
Adapted for radio by producer Pete Atkin.
First broadcast on Radio 4 in November 1983.
Last on

Broadcasts