Main content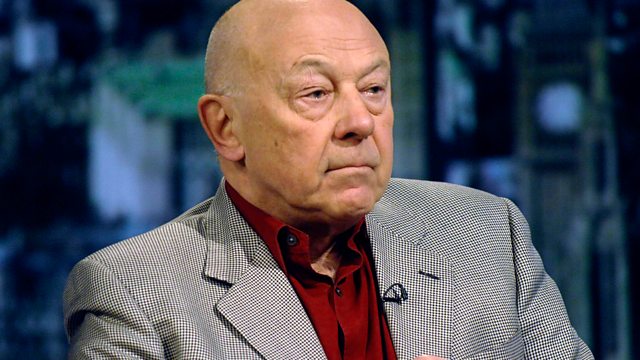 The John Tusa Interview
Interview in which Richard Hamilton, who died in 2011, talks to John Tusa about his work and its references to mass media and old masters, as well as to Joyce and Duchamp.
Richard Hamilton who died in 2011, is usually seen as the father of pop art, a movement which in the sixties took images from mass media as it source material. But Hamilton's work also looks back to the old masters and to two great 20th century figures, Joyce and Duchamp. As his work is celebrated in a major restrospective at Tate Modern, this is another chance to hear an interview with John Tusa about the variety of Hamilton's output originally broadcast in 2002.
Producer Tony Cheevers.