Main content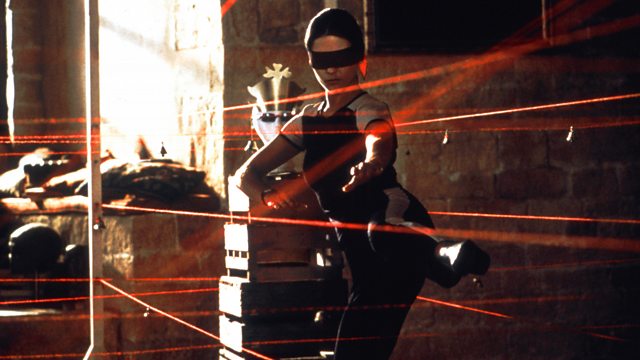 Entrapment
Action adventure about the unlikely partnership formed by an insurance investigator and an ageing cat burglar who embark on a series of robberies together.
Robert 'Mac' MacDougal has an untarnished reputation as the world's greatest art thief. So when a priceless Rembrandt is stolen in New York, the evidence points to Mac. Insurance investigator Virginia 'Gin' Baker persuades her boss, whose company will lose $24 million on the theft, to let her go after the master criminal. But Mac proves more crafty and elusive than she anticipated and soon Gin is embroiled in an edgy partnership with the enigmatic thief that involves a daring heist and spans the shores from Scotland to Kuala Lumpar, but at the end of the day, who's playing who?
BBC iPlayer - Entrapment
This programme is only on BBC iPlayer for 7 days after broadcast, and cannot be downloaded, only streamed. We always aim to offer our programmes to stream and download for 30 days; however for a number of reasons including technical problems, legal or contractual issues this isn't always possible.
Credits
| Role | Contributor |
| --- | --- |
| Robert MacDougal | Sean Connery |
| Virginia Baker | Catherine Zeta-Jones |
| Aaron Thibadeaux | Ving Rhames |
| Hector Cruz | Will Patton |
| Conrad Greene | Maury Chaykin |
| Haas | Kevin McNally |
| Chief of Police | David Yip |
| Waverly Technician | Eric Meyers |
| Quinn | Terry O'Neill |
| Millennium Man | Tim Potter |
| Director | Jon Amiel |
| Writer | Ronald Bass |
| Writer | Michael Hertzberg |
| Producer | Ronald Bass |
| Producer | Sean Connery |