Main content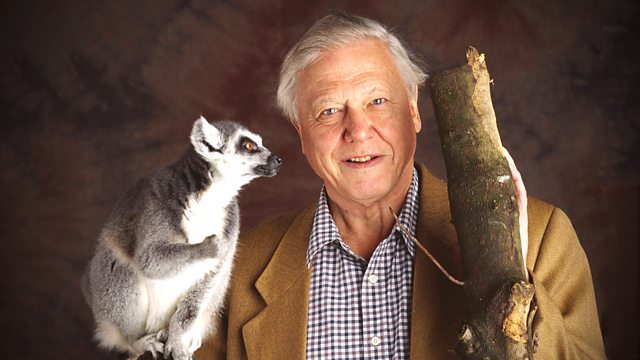 David Attenborough looks at why mammals are the world's most successful creatures. He visits Australia to study marsupials and mammals that have wombs.
David Attenborough looks at why mammals are the most successful creatures on the planet. Mammals have adapted to live almost anywhere - from freezing polar regions, to the hottest deserts and from steaming jungles, to the world's vast oceans. They survive on a great variety of different foods and it's what they eat that so often determines their behaviour - and that of course, includes our own.
In Australia, there are two mammals that still lay eggs, one being the bizarre-looking platypus. Before now no one had ever seen inside their breeding burrows but using the latest optical probes, David is able to watch, for the very first time, a platypus mother with her newly hatched baby and sees it feeding on that other uniquely mammalian substance- milk.
Most Australian mammals give birth to tiny, embryo-like babies, which crawl into the safety of their mother's pouch, where attached to a rich milk supply they complete their growth. These are the marsupials - the kangaroos and wombats, possums and numbats, rock-hopping wallabies and more, and they feed on everything from termites and nectar, to the most noxious eucalyptus leaves that would quickly kill any other animal except a koala! Grey kangaroos might be renowned for their hopping speed but big males are also the kick-boxing champions of the world.
There are also a few marsupials in South America, such as the strange yapok which catches fish in the dark purely by feel. But a different group of mammals, whose babies develop inside the womb and are nurtured through a remarkable organ - the placenta - has come to dominate the rest of the world.
Last on

More episodes
Previous
You are at the first episode