Main content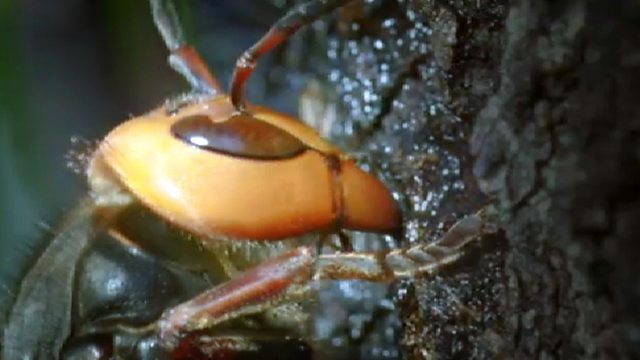 Buddha, Bees and the Giant Hornet Queen
Film tracing the life of the Giant Japanese Hornet, one of the deadliest insects on earth. A queen builds a colony in an old temple garden.
The Giant Japanese Hornet is the fiercest looking insect on earth, and one of the deadliest. This film follows the remarkable life of one giant hornet queen, as she emerges from hibernation and starts to build up a colony in an old temple garden. Her army of warriors terrorise the beautiful mountain valley in their constant struggle to find food for their hungry grubs.
In a series of dramatic pitched battles, the giant hornets massacre thousands of bees, but victory isn't always assured - one local honeybee fights back thanks to a remarkable defensive strategy, and suddenly it is the hornets that are dying. A beekeeper monk bears witness to the rising power of the giant hornet colony, and despite the hornet's attacks on his own bees, he reveals a deep respect for these incredible predators.