Main content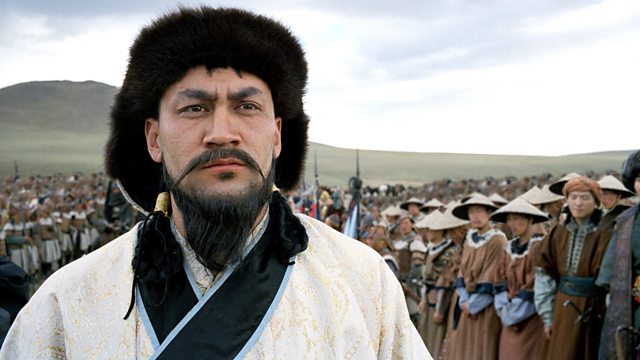 Genghis Khan
Documentary, filmed entirely in Mongolia, about the legendary warrior Genghis Khan, who came to conquer an empire larger than the Roman Empire during the 12th and 13th centuries.
He was a man who combined the savagery of a real-life Conan the Barbarian with the sheer tactical genius of Napoleon, a man from the outermost reaches of Asia whose armies ultimately stood poised to conquer Europe. His name was Genghis Khan.
Today the name of Genghis Khan is synonymous with dark evil yet in his lifetime he was a heroic figure, a supreme strategist capable of eliciting total devotion from his warriors.
He grew up in poverty on the harsh unforgiving steppe of Mongolia. From the murder of his father, the kidnap of his wife and the execution of his closest friend, he learned the lessons of life the hard way.
So how did this outcast come to conquer an empire larger than the Roman Empire? And was Genghis Khan the brutal monster who ruthlessly slaughtered millions in his quest for power, or was he a brilliant visionary who transformed a rabble of warring tribes into a nation capable of world domination?
Filmed entirely on location in Mongolia, the film tells the truth behind the legend that is Genghis Khan.
Credits
| Role | Contributor |
| --- | --- |
| Voice of Genghis Khan | Kenneth Cranham |
| Genghis Khan | Orgil Makhaan |
| Producer | Jonathan Stamp |
| Producer | Edward Bazalgette |
| Writer | Isabelle Grey |