Main content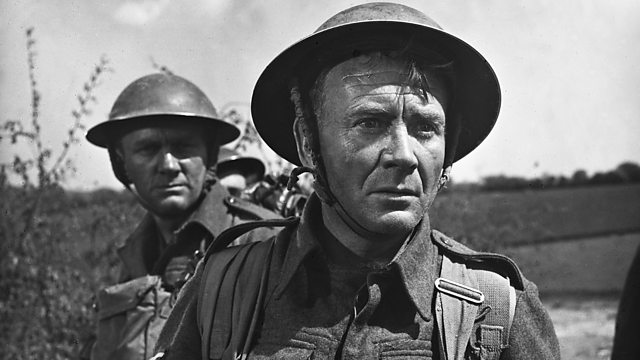 Dunkirk
In 1940, more than 338,000 men were taken off Dunkirk beach in an operation that became a legend. This epic film recreates the event.
Can Dunkirk be downloaded on BBC iPlayer?
This programme can only be streamed on BBC iPlayer. We always aim to let users download programmes so they can be watched offline; however for a number of reasons including technical problems, legal or contractual issues this isn't always possible.
Credits
| Role | Contributor |
| --- | --- |
| Captain Binns | John Mills |
| John Holden | Richard Attenborough |
| Charles Foreman | Bernard Lee |
| Mike | Robert Urquhart |
| Barlow | Ray Jackson |
| Dave Bellman | Meredith Edwards |
| Military Spokesman | Anthony Nicholls |
| Jouvet | Michael Shillo |
| Frankie | Sean Barrett |
| Diana | Maxine Audley |
| Harper | Roland Curram |
| Froome | Michael Bates |
| Colonel - Medical Officer | Lionel Jeffries |
| Lieutenant Lumpkin | Kenneth Cope |
| Don R | Barry Foster |
| Padre | John Horsley |
| Sergeant on Parade Ground | Patrick Allen |
| Director | Leslie Norman |
| Producer | Michael Balcon |
| Writer | WP Lipscomb |