Main content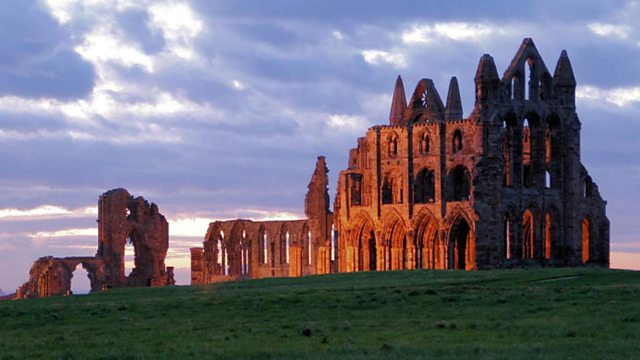 St Hilda
Melvyn Bragg and guests discuss St Hilda, who led a large and influential network of monasteries in 7th century Britain.
Melvyn Bragg and guests discuss the 7th century saint, Hilda, or Hild as she would have been known then, wielded great religious and political influence in a volatile era. The monasteries she led in the north of England were known for their literacy and learning and produced great future leaders, including 5 bishops. The remains of a later abbey still stand in Whitby on the site of the powerful monastery she headed there. We gain most of our knowledge of Hilda's life from The Venerable Bede who wrote that she was 66 years in the world, living 33 years in the secular life and 33 dedicated to God. She was baptised alongside the king of Northumbria and with her royal connections, she was a formidable character. Bede writes: "Her prudence was so great that not only indifferent persons but even kings and princes asked and received her advice". Hild and her Abbey at Whitby hosted the Synod which decided when Easter would be celebrated, following a dispute between different traditions. Her achievements are all the more impressive when we consider that Christianity was still in its infancy in Northumbria. So what contribution did she make to establishing Christianity in the north of England? How unusual was it for a woman to be such an important figure in the Church at the time? How did her double monastery of both men and women operate on a day-to-day basis? And how did she manage to convert a farmhand into England's first vernacular poet?With John Blair, Fellow in History at The Queen's College, Oxford; Rosemary Cramp, Emeritus Professor in Archaeology at Durham University; Sarah Foot, Professor of Early Medieval History at Sheffield University.
Last on
Broadcasts

Featured in...
Browse the Early Middle Ages within the In Our Time archive.

Discussion of religious movements and the theories and individuals behind them.