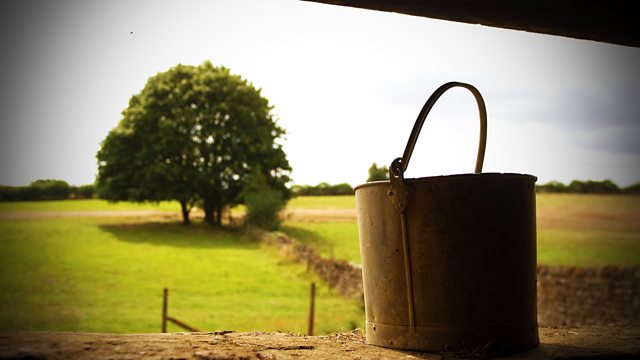 21/03/2007
Bert moves a heavy sofa into David's workshop. He needs to repair it for Freda, and his workshop is too small. David wonders how long it's going to be there? Bert thinks he'll soon have it out of the way, but then goes off and practises some ploughing on the Massey, on a bit of sacrifice pasture.
Helen and Oliver make the first batch of cheese with Oliver's milk. He's impressed with her expertise. Oliver treats her to lunch afterwards.
Nigel is investigating sources of local food to increase the amount used in Lower Loxley's catering. Meanwhile, Elizabeth runs his green wedding idea past Caroline. She expects Caroline to think it doesn't make good business sense - but the opposite is true. Caroline thinks Lower Loxley is perfectly placed to do it, and that there is a market. Elizabeth tells a delighted Nigel she's prepared to give it a go.
Episode written by Graham Harvey.
Last on
Who knows their character best?