Main content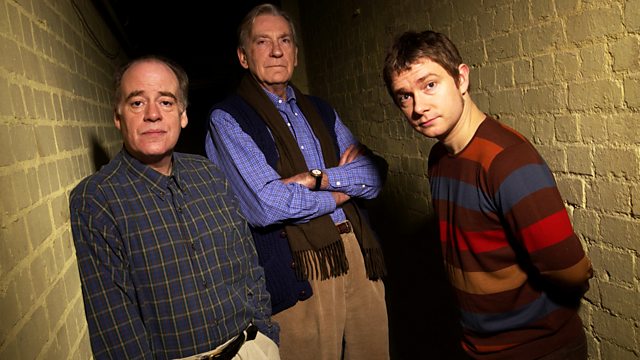 The Eccentric Seclusion of the Old Lady
Could it be that Basil has an odd vocation of his own? Stars David Warner, Martin Freeman and Justin Edwards. From May 2005.
The cries of the Old Lady distract Rupert and Charlie from a pleasant summer evening spent in the pursuit of a careless milkman.
Her desperate cry of "when shall I get out?" spurs Rupert and Basil to immediate action... and to housebreaking.
When the old lady refuses to leave her subterranean cell, even the great Basil Grant is at a loss to solve this particular London crime...
Starring David Warner as Basil Grant, Martin Freeman as Rupert Grant, Geoffrey McGivern as Charlie Swinburne, Justin Edwards as Burrows, James Rawlings as Greenwood and Angela Thorne as the Old Lady.
GK Chesterton stories dramatised by Simon Littlefield
Producer: Simon Nicholls
First broadcast on Radio 4 in 2005.