Main content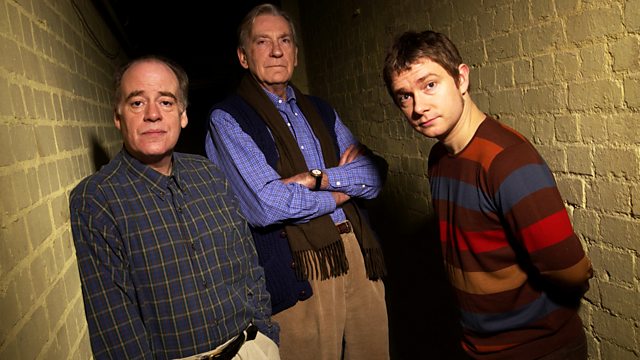 The Painful Fall of a Great Reputation
Finding 'the wickedest man in England' sends Basil and the others on a chase across London. Starring David Warner, Martin Freeman, Alice Lowe and Richard Griffiths. From April 2005
Retired KC, Basil Grant, his brother Rupert and colleague Charlie Swinburne are travelling on the top deck of a tramcar through the "squalid eternity" of North London.
In the midst of a sea of cadgers, pickpockets and hooligans, Basil spies one Mr Wimpole - who he claims is the wickedest man in England.
At Charlie's reasonable demands for proof, Basil throws them into a frantic chase across London...
Stars David Warner as Basil Grant, Martin Freeman as Rupert Grant, Geoffrey McGivern as Charlie Swinburne, Nicholas Farrell as Drummond, Richard Griffiths as Sir Walter Chumley, Justin Edwards as Wimpole, Alice Lowe as Muriel and Geoffrey Whitehead as Lord Beaumont.
GK Chesterton stories dramatised by Simon Littlefield
Producer: Simon Nicholls
First broadcast on Radio 4 in 2005.