Main content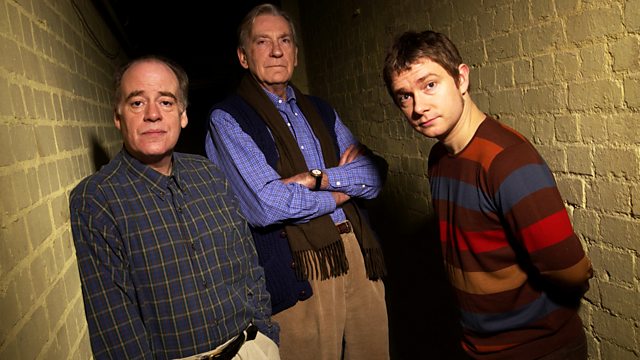 The Tremendous Adventures of Major Brown
A retired soldier finds himself threatened by a flowerbed. Stars David Warner, Martin Freeman, Geoffrey Whitehead and Vicki Pepperdine. From April 2005.
Major Brown finds himself threatened by a flowerbed.
Retired KC Basil Grant, his brother Rupert and colleague Charlie Swinburne receive a visit from Major Brown at Basil's garrett in Lambeth. The retired soldier recounts a tale which begins with a most disturbing discovery. While taking his daily constitutional his attention is directed to a marvellous display of yellow pansies that spell out the chilling slogan: "Death to Major Brown". What follows is possibly the most extraordinary tale of all time.
Stars David Warner as Basil Grant, Martin Freeman as Rupert Grant, Geoffrey McGivern as Charlie Swinburne, Geoffrey Whitehead as Major Brown, Vicki Pepperdine as The Lady and Martin Hyder as the Gardener.
GK Chesterton stories dramatised by Simon Littlefield
Producer: Simon Nicholls
First broadcast on Radio 4 in 2005.