Main content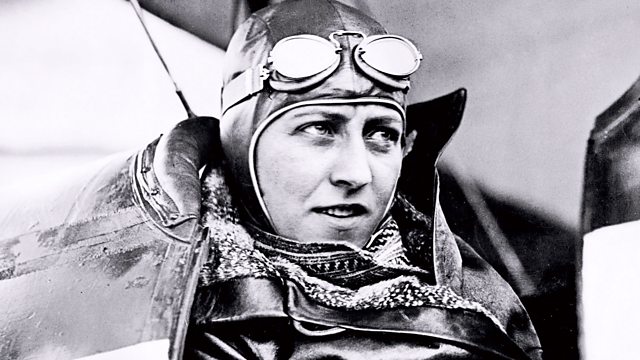 Helen Cross - The Typist Who Flew to Australia
4 Extra Debut. The story of what drove pilot Amy Johnson to take up flying, and the mystery over her disappearance. Stars Cathryn Bradshaw, Rob Swinton and Gillian Goodman.
In 1930, an intrepid young woman from Hull set off for Australia in a tiny biplane. Amy Johnson became a national heroine and was never far from the front pages of newspapers and magazines.
But what made this apparently ordinary woman want to fly in the first place? Helen Cross's play looks at the years leading up to her flight and glances forward to her mysterious death in 1941.
Amy ... Cathryn Bradshaw
Mr Johnson ... Rob Swinton
Mrs Johnson ... Gillian Goodman
Molly/Unity ... Alex Kelly
Hans/Peter .... Andrew Wincott
Davidson .... Ian Brooker
Police Inspector.... Robert Lister
Director: Peter Leslie Wild
First broadcast on BBC Radio 4 in 2002.