Main content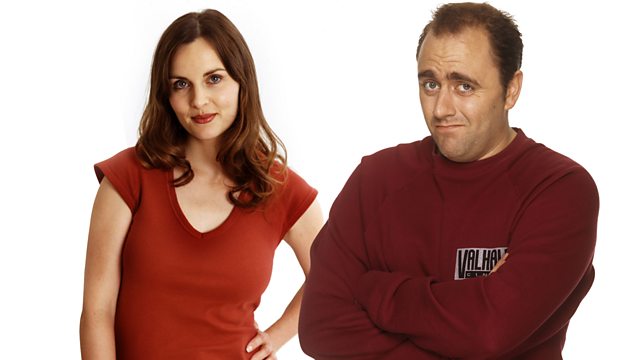 Velvet Pants and Padded Bras
Cassie is upset after her dating agency rejection. Can Pete cheer her up? Stars Debra Stephenson and David Lamb. From 2001.
After her terrible rejection, Pete tries to convince Cassie that she's definitely not a sad old cat-keeping spinster.
But it's becoming clear that they haven't been quite as disinterested in each other's love lives as perhaps they've appeared...
The first of three series of Amanda Murphy's comedy-drama series about a friendship between a man and a woman.
Starring Debra Stephenson as Cassie and David Lamb as Pete.
PJ ...... Brendan Burns
Dad ...... Mike Grady
Mum ...... Anne Reid
Producer: Graham Frost
First broadcast on BBC Radio 4 in September 2001.