Main content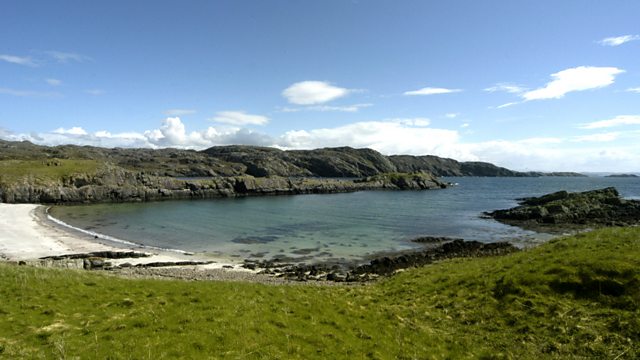 Story: Tales are being told in the town. Moira's acting oddly, Bob's ignored and Irene's confused. Stars Lynn Ferguson. From May 2001. Episode 4 of 6.
Everyone's telling tales and making up stories - while Moira's acting oddly, no-one's listening to Bob, Agnes has discovered the medicinal benefits of alcohol - and for once Irene doesn't know what to do...
Bittersweet comedy written by and starring Lynn Ferguson as 30-something island barmaid Irene Bruce who hankers after a better life on the mainland.
Stars Lynn Ferguson as Irene, Janet Brown as Moira/Agnes, Lewis McLeod as Alberto/Robert/Doctor, Gabriel Quigley as Ena/Bunty, Robert Patterson as Bob/Minister and Matt Costello as Dougie.
Music arranged by Olly Fox.
Producer: Lucy Bacon
First broadcast on BBC Radio 4 in May 2001.