Main content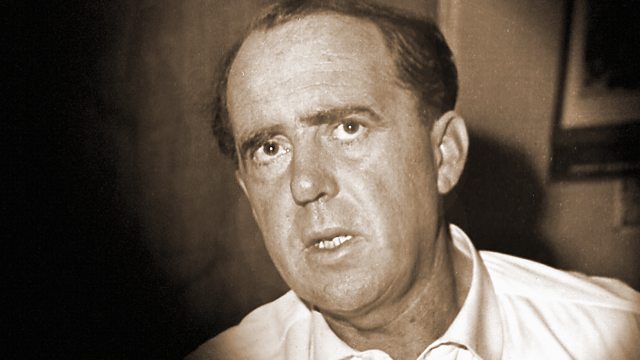 Heinrich Boll - Murke's Collected Silences
Murke is a radio producer obsessed with silence. One day, he is asked to take words out of a programme. Stars Dominic Letts. From September 2000.
Murke is a radio producer obsessed with silences who constantly seeks the spiritual even in the clanking of the paternoster lift. One day he is asked to edit out the use of the word 'God' in a radio documentary.
Heinrich Boll won the Nobel Prize for Literature in 1972. He was born in 1917 and he published continuously from 1949 and his last work was published posthumously in 1985. In 1967 he won the Büchner Prize - Germany's highest literary honour. He was revered as an author and social commentator. In the early 1970s he was president of the International P.E.N. organization. Before his death in 1985, Boll's work had been translated already into more than 30 languages. He remains one of Germany's most widely known authors.
He fought as a private in the Second World War and much of his early work was about war and how people coped in its aftermath.
Dominic Letts stars as Murke. Dramatised by Jonathan Holloway. Directed by David Hunter.
Featured in...
A selection of plays and readings celebrating a diverse range of German literature.