Main content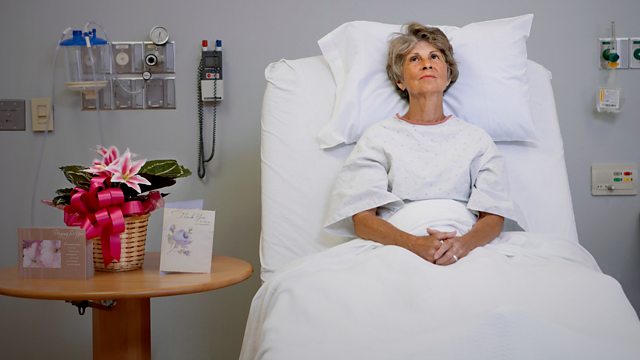 Melissa Murray - The Inheritance
Simone is seriously ill, but will a member of her estranged family agree to a bone marrow transplant? Stars Kate Buffery.
Simone has been exiled from her family since her appearance in a TV programme revealing that she is gay.
Now she's seriously ill with leukaemia and her only hope is a bone marrow transplant from a close relative. But will anyone of her estranged family help?
Written by Melissa Murray.
Simone .... Kate Buffery
Claire ... Stella Gonet
Imelda ... Carolyn Pickles
Peter ... Roger Allam
Derek .... Charles Simpson
Nurse/Laura ...Priyanga Alan
Doctor/Mark ....David Allister
Joan .... Amelia Taylor
Gary/Waiter ... Ben Crowe
Director: Cherry Cookson
First broadcast on BBC Radio 4 in January 1999.