Main content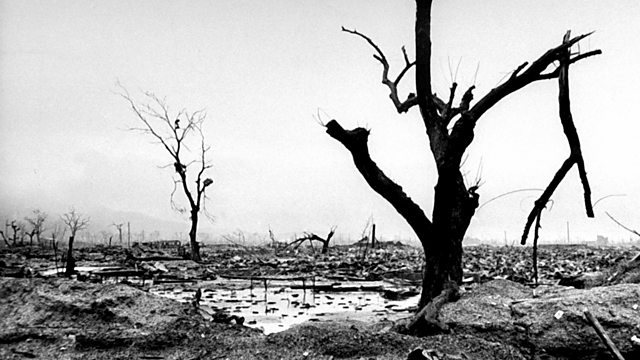 Documentary recalling 6 August 1945, when the atom bomb was dropped on Hiroshima, with testimony from American colonel Paul Tibbets and people caught in the blast.
At exactly 5.32am on August 6th 1945, a B29 Bomber, The Enola Gay, took off from a small island in the South Pacific on a clandestine operation. It's mission? To drop a bomb on Hiroshima, Japan, a bomb unlike any other that would change the world forever.
This film dramatises the minute by minute events leading up to the world's first ever atomic bombing. Based on extracts from President Truman's personal diaries whick show the decision-making process reflecting America's real fear that the Japanese would never give up, Japanese eyewitness accounts of the tragedy in Hiroshima, diaries written on board Enola Gay, and the personal testimony of Colonel Paul Tibbets, the man who led the mission so secret not even his crew knew the enormity of what they were doing.
One millionth of a second after detonation, Hiroshima ceased to exist as a city. As estimated 100,000 people were killed and 47,000 buildings flattened. Nobody knows exactly how many civilians died in Hiroshima but its impact will be felt forever.