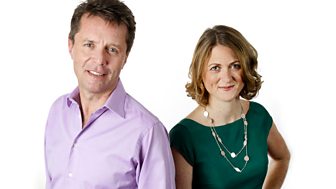 5 live Breakfast
5 live's breakfast programme with news, sport, weather and money reports
Rachel Burden finds out how dangerous it is to use your phone while driving.

Vlogger Dodie wants to raise awareness of mental health issues by filming her treatment.

A Chilean gamer explains why he's flown in from Santiago for a Pokemon event in Chester

Figures shown to 5 live show reported sexual assaults on trains have more than doubled.

Eight-year-old Hetty had her wish to meet a police officer granted.
Chowdhury Mueen Udin – Apology
During the BBC Radio 5 live Breakfast programme on 25 August 2016, in an interview with Omer el-Hamdoon, Deputy Secretary General of the Muslim Council of Britain, we suggested that Chowdhury Mueen-Uddin had called for the lynching of Salman Rushdie. The BBC has been asked by Mr Mueen-Uddin to make clear, and it accepts, that while like many Muslims he found the Satanic Verses highly offensive to Muslims and their faith, at no stage did he advocate for or campaign for Mr Rushdie to be lynched or in any way harmed. The BBC apologises to Mr Mueen-Uddin for the distress and damage this statement caused him.