Main content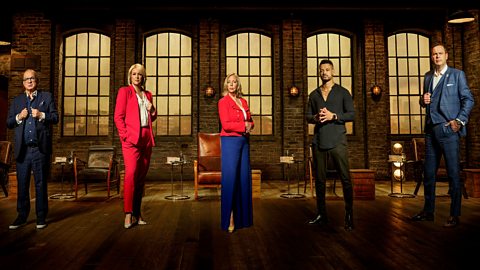 Dragons' Den
Budding entrepreneurs get three minutes to pitch their business ideas to five multimillionaires who are willing to invest their own cash.
Supporting Content
Apply to enter the Den

If you want to take part in Dragons' Den, 

download the application form

 (in Chrome: right click on the link and choose 'Open link in new tab'). Then either email or post it as directed in the form. 

As part of normal selection process we may approach entrepreneurs, or they may apply direct. In each case all applications are processed in the same way. To be considered all candidates need to submit an application form and these are then subject to the same casting criteria.

Final selection for participation in the programme will be decided on a number of factors including the strength of idea, a robust business plan and projected turnover.