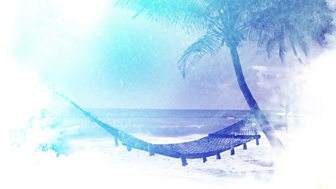 Desert Island Discs
Eight tracks, a book and a luxury: what would you take to a desert island? Kirsty Young invites her guests to share the soundtrack of their lives.
The director on shooting on film, working with his family and if he'd direct a Bond film.

The double bass player on her family, sprinting and playing in the Proms.

The actor and comedian on his family, his need to work and his own birth.

Castaways who chose a telescope as their luxury on their Desert Island Discs.

The award-winning writer and broadcaster on self-confidence, fear and family.

A lively and moving interview with the dancer, choreographer and Strictly judge.

Fleetwood Mac's keyboardist joins Kirsty for a rare and remarkably honest interview.

The award-winning American actor talks about his faith, family and Frasier.

The writer and journalist speaks to Kirsty Young about consumerism and climate change.

In a frank and hilarious interview, the comedian speaks about fame, being funny and fish.

Tales from the cream of Hollywood, from screen stars to famous filmmakers.

The Facebook COO speaks to Kirsty Young about family, leadership and coping with grief.

Here's what we learnt about the man they called "SuperBrat"…

Delicious music choices from the Queen of Bake-Off.

Sustainable fashion, Team GB's short shorts and growing up with famous parents.

The musical story teller for the modern age shares his life and music with Kirsty Young.

How would the former England captain survive on a desert island?

Many castaways have shared moving moments of difficulty, regret, disappointment and loss.

Memorable castaways that have raised a smile, or caused a chuckle, along the way…

A history of the programme, facts & figures and profiles of presenters past and present.