Main content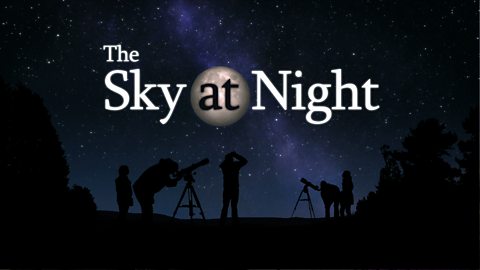 The Sky at Night
Your monthly journey through the fascinating world of space and astronomy with the latest thinking on what's out there in space and what you can see in the night sky.
Supporting Content
The Sky at Night: Question Time

Visit the

British Science Festival website

to get tickets to 'The Sky at Night: Question Time' episode live in Chelmsford for the British Science Festival on Wednesday 8th September.

In this special episode our presenters Chris Lintott, Maggie Aderin-Pocock and Pete Lawrence and an expert panel will be answering all your astronomical questions.

If you have a question for the panel please email

skyatnightqt@bbc.co.uk 

Gaia Sky app

Gaia Sky creates an interactive map of our galaxy using recent data from the GAIA mission satellite.

Download the Gaia Sky app

Pete Lawrence's Moon guides

All the information you need to spot the Moon's seas, craters and mountains - with the naked eye, binoculars or a telescope. Also available as PDFs.

Pete Lawrence's guide to finding constellations in January

Take a look at a simple guide for finding some of the constellations, and each one you learn will help you find the next.