Main content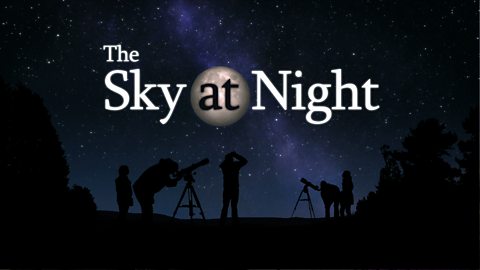 The Sky at Night
Your monthly journey through the fascinating world of space and astronomy with the latest thinking on what's out there in space and what you can see in the night sky.
Coming soon
To celebrate the 50th anniversary of the Apollo mission to put a man on the moon, the Sky at Night looks back through The BBC archives to tell the story of how the BBC reported the moonshot, with some very special guests. Scientist John Zarneki, the first British astronaut Helen Sharman and writer and broadcaster James Burke.
Supporting Content
Pete Lawrence's Moon guides

All the information you need to spot the Moon's seas, craters and mountains - with the naked eye, binoculars or a telescope. Also available as PDFs.

How do telescopes work?

What's the differences between refractor, reflector and radio telescopes? Find out about the principles behind each in this illustrated guide.