Main content
Vic Galloway – 25 Scottish Artists to Watch in 2018
Vic Galloway – 25 Scottish Artists to Watch in 2018
Another year and another lorry-load of new music to check out… So look into the crystal ball with me once again, my friends. There's an eclectic selection of indie, acoustic, electronic, experimental, grime, punk and pure pop in this list. Some might go stellar, some will stay grassroots but all are well worth a listen. I've probably missed out a few belters here, but there's a whole 12 months ahead to discover them. Anyway, hopefully some of these will tickle your fancy…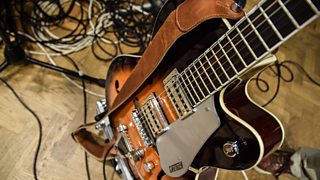 In alphabetical order:
And let's not forget a few others I've already tipped who will hopefully have a great year ahead too. So hats off to… Ava Love, Be Charlotte, Boohoohoo, Bossy Love, Edwin Organ, Lylo, Martha Ffion, Rituals, St. Martiins, Sweaty Palms, The Ninth Wave and many others.
Keep listening in to the weekly radio shows, LIVE sessions and podcasts… All the best for 2018!
Vic xxx