Main content
Coffee shops hygiene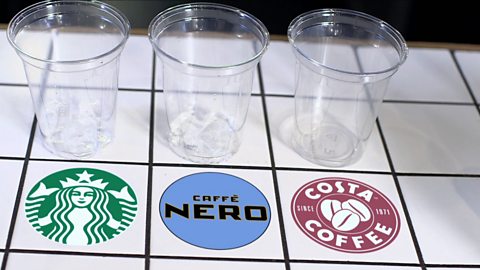 28/06/17 Nikki finds disturbing results in hygiene tests on the coffee shop's ice.
Statement from Caffe Nero:
"At Caffè Nero we take the cleanliness and safety of our stores very seriously. We have a team dedicated solely to ensuring that all aspects of safety are maintained and our stores have detailed and timely cleaning schedules to ensure that they are kept up to standard. These standards are regularly audited by our Operations team.
Our food safety standards and procedures are signed off by our Primary Authority Partner, Eastleigh Borough Council who also work with us to continuously improve our high standards. All of our staff are trained on these procedures and 99% of our stores are rated as very good, good or satisfactory by their local EHO – making us one of the most highly rated businesses on the high street.
We are concerned to read the findings in your recent report and a thorough investigation is now underway and the appropriate action will be taken."
Statement from Starbucks:
"We want to assure your viewers that we take hygiene and cleanliness extremely seriously. We have moved quickly to conduct our own investigation into the claims about the stores you have identified. All employees nationwide have received updated training on our high standards of hygiene including ice handling. Nothing is more important to us than the safety of our customers."
Statement from Costa:
"We were disappointed with the findings, especially as these stores are all rated Very Good with a the top Hygiene Rating of 5. It is extremely important to us that all our stores operate to high standards of hygiene at all times and we take it very seriously when any store fails to meet these standards. We adopt industry standard cleaning processes across all our stores, in line with the Food Standard Agency's advice. Following these results we took immediate action to review our food safety procedures and have updated our ice handling guidelines and are in the process of introducing new ice equipment storage across our estate."