Main content
Behind the Lines
Cecil Coles was a Scottish composer of great promise who was killed during the First World War. The conductor Martyn Brabbins has championed his works for many years, most recently orchestrating them for large orchestra…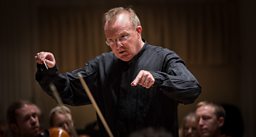 Cecil Coles is a composer who means a great deal to me. He was born in Kirkcudbright in 1888 and studied in London and Stuttgart. A good friend of Gustav Holst's, the pair worked together at Morley College until the outbreak of the First World War when Coles joined up as a band sergeant. Tragically, in April 1918 he was killed while on volunteer stretcher duty and is buried at Amiens in France.
the music was spattered with mud and goodness knows what else
I've been connected to his music since the mid-Nineties when that doyen of the Scottish music scene John Purser first approached me and the BBC SSO with a series of manuscripts. By this point Coles' music had been forgotten for over seventy years. So we performed a studio concert at the BBC SSO's old home in Queen Margaret Drive and we were honoured to have Coles' daughter Penny Catherine Coles present at the session. She had never met her father and that concert was the first time she had heard his music and I remember that the orchestra was completely overwhelmed by the emotion of that experience. Coles was a very gifted musician (his writing for voice suggests he could have been a great opera composer) and out of the first studio sessions we subsequently recorded a CD of his music that shows his skill and range and which helped to seal his reputation.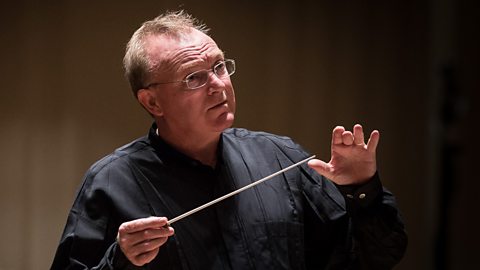 Martyn Brabbins talks about Scottish Composer Cecil Coles who died during the Great War
There was one very special piece of music from the bundle that John presented to us, a suite that Coles had written at the front called Behind the Lines. Much as war poetry gains its power from having been written in the midst of conflict, so Coles writing has a direct immediacy and poignancy from having been composed 'in action', and Behind the Lines captures all aspects of being a soldier. So while the Cortège or funeral march is almost to be expected, one movement, Estaminet de Carrefour (The Pub at the Corner), suggests a bubbly camaraderie in the face of impossible odds. I also remember that when asked if I would orchestrate the work, I was presented with a copy of Coles's manuscript: he himself had drawn the lines for the stave, and the music was spattered with mud and goodness knows what else. It was a manuscript that had seen action.
In 2014 I was asked to orchestrate another piece, Sorrowful Dance. Similarly, this was based on a piano score but with clear indications of what the orchestration should be and all the harmonies were there.
I do enjoy orchestrating these works, it's very creative, a complete labour of love. I stay true to his indications but of course the whole texture is missing. You just use your musical common sense (I trained as a composer years ago and conducting and orchestration are incredibly closely connected. I remember with both pieces, I just played them through on the piano, gave myself two or three days to mull it over and then just did it. It was very clear what I needed to do - and I hope I've done justice to a great composer to whom I feel a close connection.
Cecil Coles
Snippet of Cecil Coles's Behind the Lines. Conducted by Martyn Brabbins with the BBC Scottish Symphony Orchestra.