Main content
6 things to know about Janelle Monáe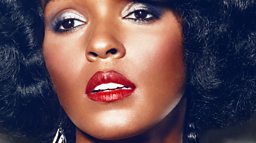 By Paul Stokes, Updated 17 November 2020
Since landing with her far out funk over a decade ago, Janelle Monáe has been an artist who fascinates, charms and intrigues in equal measure. 6 Music is celebrating the U.S star's work with a series of programmes as part of the latest 6 Music Artist Collection - listen now on BBC Sounds.
The Janelle Monáe Artist Collection includes:
Initially adopting the persona of an intergalactic android queen, singer-songwriter Janelle Monáe has been a mysterious presence both on and off record. However, with her third album – 2018's 'Dirty Computer' – putting the artist herself to the fore, we've started to find out more about Monáe, and having shared a series of musical firsts on 6 Music's The First Time (listen to the podcast here), our knowledge of this unique artist has expanded further.
Here are six things we learned from the illuminating and candid interview.
1. She has two copies of 'The Miseducation Of Lauryn Hill'… and they were a good investment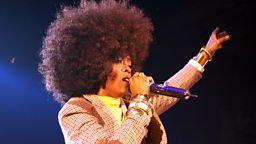 Pretty much the first thing Monáe bought with money from her first job was Lauryn Hill's solo debut 'The Miseducation of Lauryn Hill' on CD… twice!
Lauryn's music, her message, her skin colour, her hair meant so much to me growing-up

Janelle Monáe
"I worked at Footlocker and when I got my first cheque 'The Miseducation Of Lauryn Hill' had just come out so I bought two of those CDs," she recalls.
"I got two because I had a feeling I would wear out one and I wanted a back-up. [Also] I wanted one for home and one for my mom's car so I had easy access to it"
It seems two copies was a sound investment as the record put Monáe on the right track performance-wise.
"I remember playing the album over and over and over again," she adds.
"I'd do talent showcases singing the title track a capella and I won three times! Her music, her message, her skin colour, her hair... it all meant so much to me growing-up. It really did help shape my identity as a young black girl growing-up in the States. She really helped to shape me as an artist."
2. Sci-fi legends pay attention to her albums' liner notes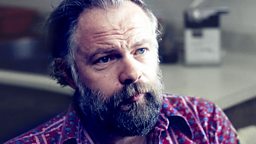 Though music ended up being her outlet, Monáe is adamant she is as much a storyteller as she is a songwriter, thanks to her background in youth theatre.
I've known I was supposed to tell stories, and be honest and vulnerable in my storytelling

Janelle Monáe
"I've known I was supposed to tell stories, and be honest and vulnerable in my storytelling," she says.
"I was part of Kansas City's Coterie Theatre's Young Playwrights Roundtable and I would write these short stories inspired by science fiction. So after writing so much science fiction, and after being inspired by the possibilities of creating these worlds, as an independent artist I wanted my first EP and album to be a concept album."
One of the key influences on the world she shaped for her first releases – 2007's 'Metropolis' EP and 2010's 'The Archandroid' – was Philip K Dick, something that did not escape the late author's family when they heard the record.
"It's interesting because Philip K Dick is one of my favourite writers and Do Androids Dream Of Electric Sleep was a book that I read when I was working on my first EP. Then last year I played an android in a series based on his anthology," explains Monáe who had the role of Alice in the Autofac episode of Channel 4's Philip K. Dick's Electric Dreams, a part she got thanks to her record… or rather its sleeve notes.
"Philip K Dick's daughter reached out to me and said I remember you thanking my dad in your liner notes, will you please do this movie and I said, 'Hell yeah!'. So that law of attraction, of speaking things into existence is pretty cool," she concludes of how her story telling and music came full circle.
3. Why Janelle Monáe initially created a persona on record… and why she's not using it any more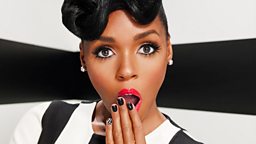 Android Cindi Mayweather – Monáe's alter-ego – was the protagonist of the singer-songwriter's first albums because it allowed the songs to be set far into the future.
I would go back and forth, Cindi Mayweather to Janelle Monáe... ultimately Janelle Monáe won!

Janelle Monáe
"It was easier for me to speak about and think more into the far future as Cindi then for me to speak about Janelle Monáe and stay more in near future," she explains, though adds that the android Mayweather has bowed out, for now…
"I knew that I needed to make [my] 'Dirty Computer' album but I knew it was going to take a deeper level of honesty and vulnerability, and that was going to take living with myself more and understanding myself as a subject," says Monáe as she decided whether she or her alter-ego would star in her songs.
"I would go back and forth – Cindi Mayweather to Janelle Monáe – these were the conversations I would have. Ultimately Janelle Monáe won!"
However with Monáe now taking centre stage, she admits she is still adjusting to being more open then ever.
"It's terrifying, because for my last two albums all people have known from me is Cindi Mayweather," she says.
"I think on my [2013] album, 'The Electric Lady', I had my foot in both worlds but for 'Dirty Computer' I really committed to saying my honesty was more important than my mystery. My freedom of expressing myself – whether it resonates with people or turns off my existing supporters – was more important than mystery."
4. Stevie Wonder answers letters as well as phone calls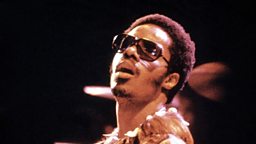 Stevie Wonder might be famous for calling to say he loves you, but the soul legend is also receptive to a handwritten note, as Monáe discovered.
I feel like I've known Stevie Wonder my entire life because my parents played all his hits

Janelle Monáe
Having released her first album, 'The Archandroid' in 2010, she posted out two copies of the record, one to Prince (see below for more) and one to Wonder after the singer had soundtracked almost her entire existence.
"I feel like I've known Stevie Wonder my entire life because my parents played all his hits, then when I got older and started to get into songwriting I'd dig deeper and discover songs that were not on radio," she explains.
"So when my first album came out I wrote him a handwritten letter [and sent it with my album] to his agent. Then I got this call after the album had come out from his team saying 'Stevie would like for you to play at one of his charity concerts!'"
As far as Monáe was concerted the request alone was mission accomplished.
"I was like, 'Oh my God he knows about me!' That was really it. The fact he got my letter and hopefully heard my album, that was enough for me. That's all I need!" declares the singer, though the temptation of meeting her hero led to Monae accepting the gig.
"When I got there and did the soundcheck I was nervous because I didn't know if I'd meet him or not, but all I could hear was someone in the hallway singing my song Tightrope. I turned around and it's Stevie Wonder singing my song, sounding incredible! I just ran over to him and hugged him. He's been like a mentor to me ever since."
5. Monáe is not trying to be political, she's just talking about life as she knows it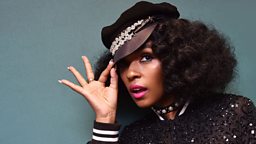 Despite the sci-fi settings of her early records, Monáe did not hold back when it came to the real world, including the politically explosive protest track 'Hell You Talmbout', calling out the names of African-Americans who had been killed following encounters with the police and other racial violence.
Music brings people together

Janelle Monáe
However as far as Monáe is concerned that isn't a political statement, that's just how the world looks when you have her background, hailing as she does from Kansas's Wineback County – the poorest community in the entire state.
"If you grow up black or grow up poor in a society where right now the rich are getting richer the poor are staying poor, where the minorities are not excelling or given the opportunities of a privileged white person, then you can't help to see the world through that lens," she declares.
"I can't help for it to inspire my songwriting because it's all I knew. I know what it feels like to have a grandmother who picked cotton for our country and for her not to be able to use water fountains or bathrooms because of the colour of her skin."
Monae adds this upbringing means she's always on the side of the outsider in her life and in her art. "I've had an inner monologue with myself about these things which spills over into my writing," she explains.
"Music brings people together. With music and lyrics you can empathise more with the other and those who have been identified as the other. Those from the LGBTQ community, from the minorities, women, immigrants. You can communicate to all who have been ostracised because of who they love, which god they serve or what they look like. I've always felt a part of that society because it's all I've been a part of."
6. Prince had a great sense of humour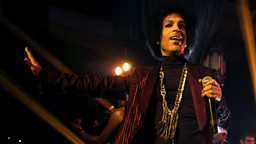 Having sent Prince a copy of her debut album along with Stevie Wonder, Monáe and the artist became friends and collaborators. Still affected by his death in 2016, the singer-songwriter spoke about the pair's relationship, plus a surprising characteristic not often associated with the Purple One.
Prince never allowed his mystery to get in the way of his giving

Janelle Monáe
"He was very funny, not a lot of people know that – but you should know! Look at the world that he's built through his albums. Very clever, smart and honest writing, just the kind of lyrics you wish you could write," Monáe reveals.
"He was a giver, always there to give advice and encourage. He was also someone who shared the stage – I opened-up for Prince a lot and each experience was different. Magical! No matter how long I knew him the mystery was always there, but he never allowed it to get in the way of his giving – his advice, his nurturing and his humour. He was a magical person."
Monáe adds she still misses Prince deeply: "It's a bit difficult for me to talk about Prince because I did have a personal relationship with him. I miss him, a lot, I'm sure I'm not the only one who does miss him. He impacted a lot of people."
Celebrating the music and career of Janelle Monáe with special shows dedicated to the trailblazing star.