Main content
Six sensational Second World War novels set on the home front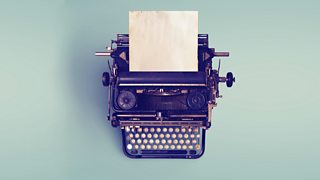 Transcription, the compelling new novel by Kate Atkinson and Radio 4's Book at Bedtime, looks at life in wartime London through the eyes of young spy Juliet Armstrong, employed by the Security Service to transcribe chats between traitors.
Atkinson's heroine joins a long list of literary characters – from code-breaking cryptologists to BBC broadcasters during The Blitz – whose lives are deeply affected by the war, despite being far from the front line.
Here is a selection of thrilling Second World War novels that focus on the home front rather than the battlefield – and what life means for the ones left behind.
1. Transcription by Kate Atkinson
It is 1940 when naïve eighteen-year-old Juliet Armstrong applies to join the armed forces and finds herself recruited by an obscure department within the Secret Service. She is suddenly immersed in a life of espionage: transcribing recorded meetings between a British agent posing as a member of the Gestapo and British Nazi sympathizers, mingling with well-connected right-wingers and spying on rich fascists. However, it is in the aftermath of the war when she joins the BBC that Juliet's life begins to unravel. Receiving an anonymous note from an unknown figure seeking revenge, Juliet finds herself unexpectedly under threat once again. Expect surveillance stings, seduction and twists and turns galore.
This is the home front under attack: think air raids, blacked-out streets, drama and untimely death.
2. The Night Watch by Sarah Waters
Sarah Waters' brilliant book (which was shortlisted for the Man Booker and Orange Prize), is told backwards through the bombings and black outs of World War II and ends with its beginning in 1941. It's the story of four Londoners whose lives intertwine (with many an illicit liaison, scandal and secret) but perhaps most compelling is the portrayal of ambulance driver Kay who, along with colleague Mickey, is on the night watch. This is the home front under attack: think air raids, blacked-out streets, drama and untimely death. Waters' novel is a reminder of the fragility of life and the incredible lengths Londoners went to to protect their city and each other.
3. Enigma by Robert Harris
Robert Harris's gripping mystery is centred around the war effort at Bletchley Park – top-secret head office for the British cryptologists of World War II – who worked around the clock to crack the Nazi U-boat communication code, "Enigma". The novel's hero is brilliant young mathematician Tom Jericho, who is being pushed to the point of physical and mental exhaustion. And things only get worse when his former girlfriend mysteriously vanishes, leaving colleagues convinced that she was the spy in their midst. Now Tom has to solve the mystery of her disappearance, find the real traitor in order to clear Claire's name, and crack the enemy code. The pressure is on…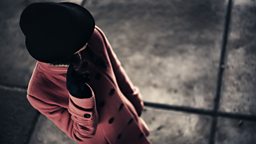 4. The Book Thief by Markus Zusak

Britain wasn't the only country with a home front in WWII: our allies and enemies had their own. The Book Thief is the story of one girl whose war was spent in a small town outside Munich, Germany. Nine-year-old Liesel is sent to a foster family at the outbreak of the war. With the help of her kind, accordion-playing foster father she learns to read and begins to steal books – books that she shares with her neighbours when the bombing raids begin. When the family agrees, at great risk, to hide a Jewish man in their basement, he and Liesel become firm friends, sharing stories with each other. It is in this basement that Liesel pens an account of her life – an action that actually saves her life. Death, the narrator in the novel, comes close to our protagonist when a bomb strikes the house at Himmel Street but, writing deep in the basement, she miraculously survives when those she loves are not so lucky.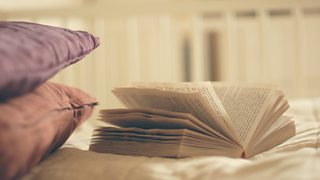 5. Captain Corelli's Mandolin by Louis de Bernières
This novel, which was made into a Hollywood blockbuster, is set on the Greek island of Cephalonia during the Italian and German occupation of the Second World War. It is 1941 and Captain Antonio Corelli, a young Italian officer, is posted to the Ionian island as part of the occupying forces. He is housed with a local physician and his daughter, Pelagia, who is engaged to a fisherman turned resistance fighter. Corelli, a musician by training, soon earns the affections of the doctor and his daughter by playing his mandolin to them in the evenings and, before long, Pelagia and Corelli have fallen for each other. But can this forbidden love between invader and defender survive?
6. Human Voices by Penelope Fitzgerald
Author Penelope Fitzgerald knows about the home front first hand. The English writer was in her twenties when she worked at the BBC's Broadcasting House during The Blitz. The human voices in her funny and heartwarming Booker prize-winning novel are male and female BBC employees, forced to live under the same roof when the concert hall was turned into a dormitory. Her characters fall out, fall in love, and try to stay positive at a time of increasing hopelessness. One thing is for sure: despite nightly raids, blackouts and explosive office politics, the news must be read each day – without fail – to the expectant public.
Are state secrets doomed by an emerging alliance of the anti-state right and liberal left?

Peter Hennessy, the leading expert on state secrecy, asks how close the great British spy novels come to reality.