Main content
Underground hit: Watch critically acclaimed coal mine drama Land of Our Fathers in full
14 November 2016
Set in a collapsed coal mine in on the eve of the 1979 General Election, hit play Land of Our Fathers brings to the fore the tragic stories of the mining industry in South Wales. In partnership with The Space, BBC Arts has made the complete work available to watch online.
About the play
Land of Our Fathers is the debut play by Chris Urch, a graduate of the Royal Court's Young Writers Programme. Director Paul Robinson and set designer Signe Beckmann create a cramped, coal-drenched environment in which six trapped miners share dark secrets, desperate humour and fear of death.
I try to write for people who don't go to the theatre

Chris Urch
Chris says: "I try to write for people who don't go to the theatre. It's really important that you're trying to make it as accessible as possible, and that's not dumbing anything down. There are so many people who don't get to come to London because it's so expensive, so why should they not get the opportunity to see stuff?"
A collaboration between Wales Millennium Centre, Theatre503 and Tara Finney Productions, the production was the result of Urch's 18-month residency at Theatre503, and was originally staged in their 63-seat studio theatre in September 2013 before transferring to Trafalgar Studios the following year and touring nationally in 2015/16.
It has now been seen by over 6,500 people across the UK, with Time Out calling it "blisteringly good" and The Stage declaring it "a masterpiece". The Space, which helps arts organisation reach new audiences digitally, funded the filming of the performance at the Theatre Royal, Bury St Edmunds – one of its UK tour venues.
Urch went on to receive a Bruntwood Award for his second play, The Rolling Stone, and is currently working on a feature biopic of Alexander McQueen. He is also writing an episode for 12 Years a Slave director Steve McQueen's upcoming BBC series about the history of London's West Indian community.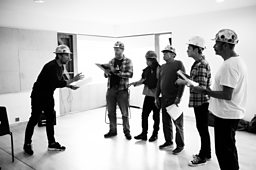 The cast in rehearsal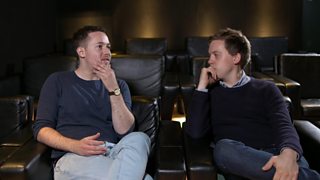 Journalist Owen Jones discusses the play with writer Chris Urch.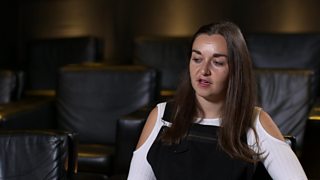 Producer Tara Finney and writer Chris Urch talk about Land of Our Fathers in more depth.