Main content
'I've filmed my last scenes... it was emotional' - Jenna Coleman tells Nick Grimshaw she's leaving Doctor Who
18 September 2015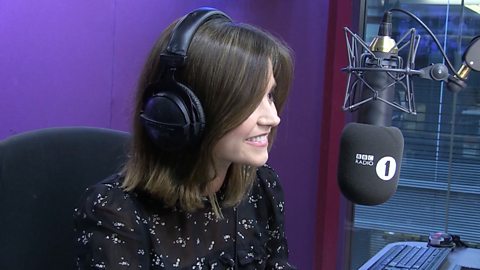 Jenna Coleman swung by to share some important news with Grimmy.
'It will happen at some point this season,' Jenna tells Grimmy.
There's not a lot of jobs where you get to go to work and have a spaceship and an alien as your best mate and also run away from monsters
'It's been in the works for a very long time.'
'I think I'm in denial... I kind of believe I still have a key to the Tardis - which I might do, because I kind of stole it. And I stole some other bits and pieces!'
Missy, Clara and The Doctor... Where's it all going to end up?