Main content
Corrie's Catherine Tyldesley spills storyline secrets
Scott Mills caught up with Coronation Street's Catherine Tyldesley to chat about all things Eva Price and her upcoming boy drama.
This week looks set to be a cracker for Eva as Catherine spoke about on screen boyfriend Aidan's affair with Maria.
She said, "Going off previous scripts, Eva's got a real bee in her bonnet about girls that do that to other girls when they know they're in relationships, she's had countless monologues about that. So my instinct is that she will go after Maria."
I'm hoping for a cat fight - that would be quite fun!

Catherine Tyldesley
"No doubt she is not going to be best pleased with Aidan!"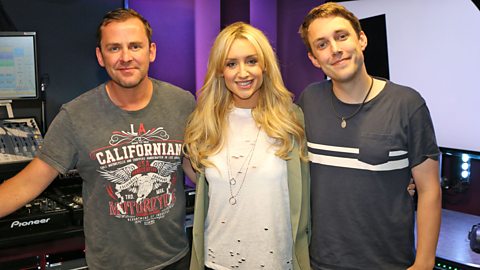 And the conversation could have gone on foreveeeeeeeeeeeer!!!
Scott also asked her about the levels of cringe she experiences when on-screen kissing in front of her husband, Tom.
She said, "We've had a succession of episodes where me and Shane are snogging each other's faces off and Tom's like, 'Blimey, this guy's seen more action that I ever have,' so that's a bit awkward! But he's been on set and he can see how unromantic and clinical it is."
"I had to snog Ryan Thomas a few months back and Tom was on set. He was literally sat right behind Ryan and Ryan had to check my backside out as I was leaving, and he was like 'I'm sorry mate, I'm sorry.'"
Ermahgad an Eva/Maria Corrie catfight? We need to see that immediately or life will never be complete.