Main content
Ten reasons we love Stanley Baxter
To be recording a new radio play on the day he turned 90 is quite an achievement, but from legendary comedian Stanley Baxter it's barely surprising – he's been working in entertainment since he was a child. Here are 10 (of many more) reasons we love this newly-minted nonagenarian.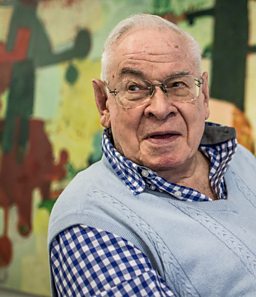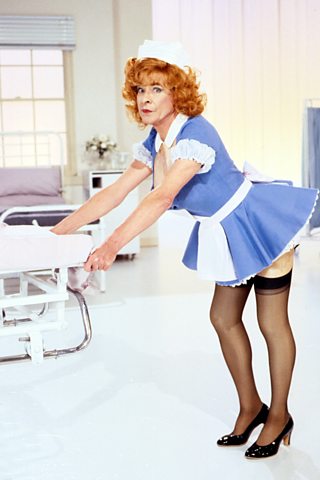 "Zarraburdorahairywullie?" - Stanley in a 1986 Christmas TV special
1. Stanley started his show-business career as a child actor under the instruction of his extrovert mother. He did impressions of Harry Lauder and Mae West, aged 7, without knowing who either of them were.
2. He invented "Parliamo Glasgow" in which he translated Glaswegian into English, with phrases like "sanoffy caul day" ("it's an awfully cold day") and "zarraburdorahairywullie" ("is that a lady or a gentleman?").
3. Kenneth Williams was one of his best friends. They met during National Service.
4. He was a legendary dame on the Scottish panto circuit, often playing opposite the late Ronnie Corbett, before hanging up his hooped skirt in 1992.
5. When Stanley appeared as a child on the Scottish edition of BBC Children's Hour he had to stand on a box to reach the microphone.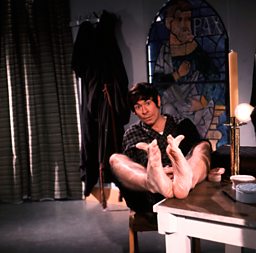 Baxter in a 1970 Hogmanay special
6. He puts his longevity down to being a confirmed hypochondriac, because he identified a heart problem swiftly. "Every headache a brain tumour, every cough is cancer," he says.
7. He demonstrated, alongside the late Victoria Wood, to keep Highgate's local post office open. They failed.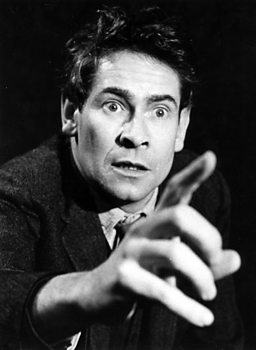 Baxter in Dennis Potter's Wednesday Play, The Confidence Course, in 1965
8. He thinks the Kardashians are a pop group.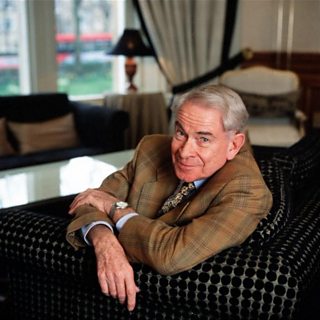 Baxter celebrating his 75th in 2001
9. He outraged Mary Whitehouse by playing The Duchess of Brendagh, an aristocratic woman in pastel suits with large handbags, who looked remarkably like the Queen. Her Grace delivered her "Broadcast for Guy Fawkes Day".
10. He's decided that when he's 95 he's going to ask for a pay rise.



Thanks very much Stanley, for many decades of entertainment. We will continue to Parliamo Glasgow in your honour. All together now.... "IsthatamarreronyerbarrerClarra?"
More funny features...
The comedian reveals all about her motoring history.

Victoria Coren Mitchell spoke to the actor about her cars and career.

What Victoria Coren Mitchell's interview with the comedy star revealed.

In a TV advertisement, badgers are seen enjoying a vigorous session of 'trampolining'.

The best jokes from the 12 semi-finalists of the BBC Radio New Comedy Award 2016.

How much do you know about The Lad Himself? Not much or very nearly an armful?

Start/Stop writer and star Jack Docherty on the types of couple that endure.

Simon Evans explains when we should be considering our finances, from youth to death, via marriage and parenthood.

The script for an unbroadcast Dead Ringers sketch, written for a Remain vote.

The producer and script editor of Dead Ringers on satirising political turmoil.

Danny Robins introduces the more unusual end of Swedish cuisine

If you need a personal life-coach, you could do worse than consider Ken Dodd.

From smelly fish, to evil Santa and arson - Christmas the Swedish way.

Celebrate Mr Coogan's 50th birthday with a look back at over 25 years of comedy.

A firestarting fake Belgian food critic who once lived in a pink castle... well, sort of.

See if you can spot the truth among the gigantic whoppers we've told you.

Susan Calman picks a few of her favourite real and fictional sisters