Main content
Full Marks For Trying by Brigid Keenan
About the Book
Brigid Keenan was never destined to lead a normal life. From her early beginnings - a colourful childhood in India brought to an abrupt end by independence and partition, then a return to dreary post-war England and on to finishing school in Paris with daughters of presidents and princes - ordinary didn't seem to be her destiny.
When, as a ten-year-old, she overheard her mother describe her as 'desperately plain', she decided then and there that she had to rely on something different; glamour, eccentricity, character, a career - anything, so as not to end up at the bottom of the pile.
And in classic Brigid style, she somehow ended up with them all.
Fate often gave Brigid a helping hand - in the late fifties, in her late teens, she landed a job as an assistant at the Daily Express in London, and by the tender age of twenty-one she was a Fashion Editor at the Sunday Times. It was the dawn of the swinging sixties, and London was the place to be. Brigid worked with David Bailey and Jean Shrimpton, had her hair cut by Vidal Sassoon, drove around London in a mini-van, covered the Paris Collections and was labelled a 'Young Meteor' by the press.
Despite always trying her hardest, Brigid's enthusiasm - and occasional naivete - could lead to embarrassing moments, such as when she turned up to report on the Vietnam war, in a mini skirt...
About the Author
Brigid Keenan is an author and journalist. She has worked as an editor on Nova magazine, the Observer and the Sunday Times.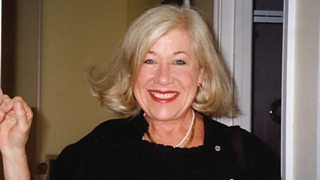 She has published two fashion histories as well as Travels In Kashmir, Damascus and the best selling Diplomatic Baggage. She is also a founding board member of the Palestine Festival Of Literature.