Main content
Presenters and Experts
What's The Right Diet For You? A Horizon Special is presented by Tanya Byron and Chris van Tulleken.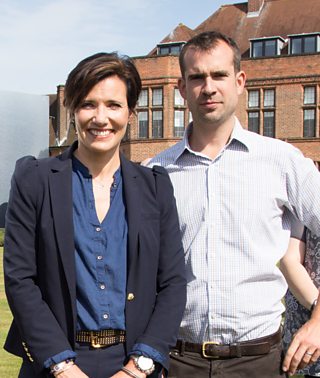 Tanya Byron
Tanya Byron, Professor in the Public Understanding of Science, is a clinician, journalist, author, government advisor and broadcaster. She has 25 years' experience working as a chartered clinical psychologist and specialises in working with children and adolescents.
She works with and writes about a variety of psychological and emotional issues as well as mental health difficulties that affect people of all ages, and often works with people with eating disorders.
Tanya is also chancellor of University of the Year 2015 - Edgehill University, and honorary Professor of Psychology at Shangdong Normal University, China. She wrote the independent government review the Byron Review, and her latest book is The Skeleton Cupboard. As a broadcaster Tanya has previously presented BBC programmes such as The House of Tiny Tearaways, Panorama: Gun and Knife Youth Culture, several Newsnight pieces, and Sony Gold award-winning Face to Face.
Chris van Tulleken
Chris van Tulleken is an infectious diseases doctor and broadcaster. Over the last 10 years he has presented a range of science and health series for the BBC.
Chris trained in medicine at the University of Oxford, and is now an academic registrar at UCLH, and a Medical Research Council Fellow at UCL where he does research on viruses.
He has presented programmes such as BBC2's Operation Iceberg, the BAFTA winning CBBC series Operation Ouch, and BBC2 series Trust Me I'm a Doctor.
Dr Giles S.H. Yeo
Expert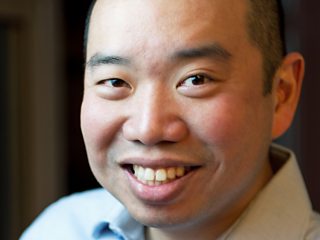 Giles Yeo is a Principal Research Associate and Director of Genomics & Transcriptomics at the MRC Metabolic Diseases Unit, University of Cambridge Metabolic Research Labs, Wellcome Trust - MRC Institute of Metabolic Science.
He obtained his PhD in molecular genetics from the University of Cambridge in 1997.
He is interested in studying how the brain controls food intake and determining how this differs between lean and obese people.
He is funded by the MRC and the European Union.
Professor Susan Jebb
Expert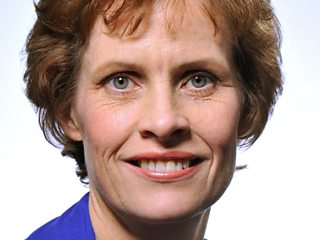 Susan is Professor of Diet and Population Health in the Nuffield Department of Primary Care Health Sciences at the University of Oxford.
Susan is a nutrition scientist and her research focuses on interventions to prevent and treat diseases relating to diet, including obesity, in the community and in primary care. She also works closely with the government on issues relating to obesity and food policy. In 2008 she was awarded an OBE for services to public health.
Her research is funded by the National Institute for Health Research (NIHR), Collaboration for Leadership in Applied Health Research and Care (CLAHRC) at Oxford Health NHS Foundation Trust, the National Prevention Research Initiative (NPRI) and Department of Health.
Professor Paul Aveyard
Expert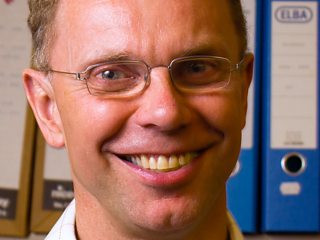 Paul is Professor of Behavioural Medicine within the Primary Care Health Sciences Department, University of Oxford and also works as a GP.
Paul's work focuses on helping people change their behaviour, either to prevent or treat serious disease, with much of his work examining interventions to help people stop or reduce their smoking and helping people manage their weight.
Paul works with several other organisations to improve health and healthcare; He is an executive committee member of the UK Society of Behavioural Medicine, a former trustee of the Association for the Study of Obesity, a member of the Society for Research on Nicotine and Tobacco, as well as editor of the journal Addiction.
He has worked with NICE on smoking and is an advisor to the Department of Health on obesity.
His research is funded by the National Institute for Health Research (NIHR) Collaboration for Leadership in Applied Health Research and Care (CLAHRC) Oxford, the NIHR School for Primary Care Research, the NIHR Health Technology Assessment Programme, the NIHR Public Health Programme, the Economic and Social Research Council, and the National Prevention Research Initiative (NPRI).
Professor Fiona Gribble
Expert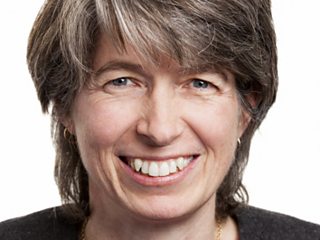 Fiona Gribble is Professor of Endocrine Physiology at the University of Cambridge Metabolic Research Laboratories, and an Honorary Consultant in Diabetes at Addenbrooke's Hospital.
Her research focuses on how the gut tells the rest of the body what food has been eaten recently, by producing hormones that influence our feelings of hunger and fullness and how much insulin we produce.
Her work is supported by the Wellcome Trust, the Medical Research Council, the National Institute for Health Research, the European Federation for the Study of Diabetes and the European Union.
Dr Jason Gill
Expert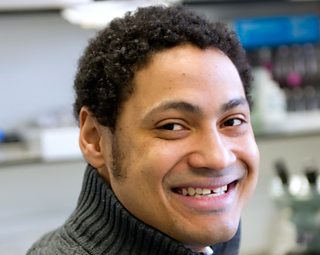 Dr Jason Gill is a Reader in Exercise Science in the Institute of Cardiovascular and Medical Sciences at the University of Glasgow.
He leads an active multi-disciplinary research group investigating the effects of exercise and diet on the prevention and management of vascular and metabolic diseases from the molecular to the whole-body level.
He is a past Chair of the British Association of Sport and Exercise Sciences (BASES) Division of Physical Activity for Health and a member of the development groups for the Scottish Intercollegiate Guidelines Network (SIGN) guidelines for the prevention and treatment of obesity and for prevention of cardiovascular disease.
His current research is mainly funded by the European Commission and MRC.
Dr Hisham Ziauddeen
Expert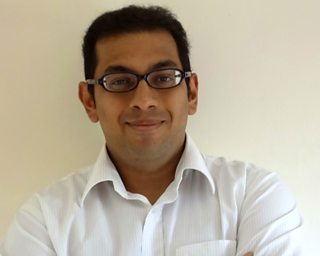 Dr Hisham Ziauddeen is a Senior Clinical Research Associate in the Department of Psychiatry at the University of Cambridge, and an honorary consultant psychiatrist at the Cambridgeshire and Peterborough Foundation Trust. He is supported by the Bernard Wolfe Neuroscience Fund.
He works between Prof. Paul Fletcher's Health Neuroscience Lab at the Department of Psychiatry and the Wellcome MRC Institute of Metabolic Science. His research focuses on the role of the brain reward system in eating and overeating, using pharmacological fMRI and behavioural measures. His current research interests include a particular focus on why the antipsychotic drugs used to treat mental illness cause weight gain as a side effect.
He is interested in teaching students and researchers studying mental illnesses. He has also been involved in public engagement with science and stand-up comedy.