Main content
Margaret Court: "Women's tennis is a little bit boring"
She's the most successful tennis player in the history of the sport, winning an incredible 24 Grand Slam singles titles, but could Margaret Court's record be surpassed this season?
In total the Australian claimed 64 Grand Slam titles, with huge success in doubles and mixed doubles. That haul, which remains a record for both men and women, included a Grand Slam in 1970.
It's "just hitting up and down all the time"
"The men's game is very exciting in the top four or so and you'd like to see that more with the women. I hope it goes back to more the artistry side of volleying. I think women's tennis is a little bit boring. Billie Jean (King) and I were much more aggressive than a lot of players today."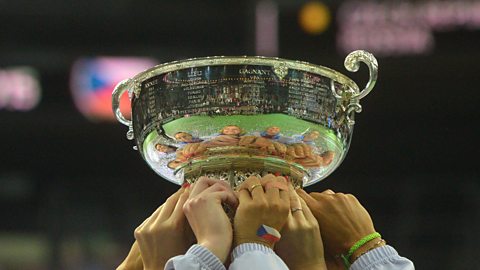 Court wants to see more of the "artistry side of volleying".
Who can challenge Williams?
World number one Serena Williams won five singles titles, including the first three Grand Slam tournaments last year to run her career total to 21, one short of Steffi Graf's Open-era record of 22 Grand Slams and three short of Court who's unsure who can stop Williams breaking her record:
"There's not a whole lots of players really knocking on the door, the others under that are all changed hats, who might win with the (Maria ) Sharapovas, (Victoria) Azarenkas, they've been around a lot but they don't really seem to have proved any, unless there's some really young ones coming through that cause upsets, you can't see any reason why she shouldn't" surpass 24 Grand Slams.
William's most recent Grand Slam match ended in defeat at the semi-finals of US Open to Roberta Vinci, being consistent Court admits can be tough:
"I won (the four Grand Slams) in 1970 and two other times I went three out of four, you can't be not playing well, everything has to be right, you can't be off colour".
"I don't think I'll feel any different if my record is broken"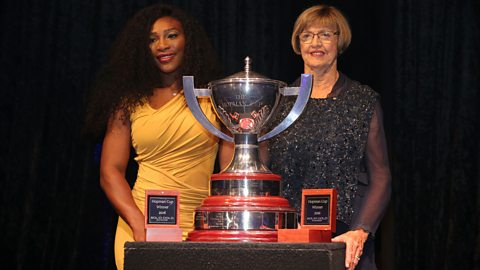 Court says "anybody that passes" her record "deserves it".
The Record breaker
Margaret Court is one of only three players to have achieved a career "boxed set" of Grand Slam titles, winning every possible Grand Slam title – singles, women's doubles, and mixed doubles – at all four Grand Slam events. The others are Doris Hart and Martina Navratilova - but Court believes she missed opportunities".
"To win Grand Slams, it's probably easier today, we didn't even have a seat"
I was in so many other finals and your 5-2 in the third and you lose. You remember the ones you led, more than the ones you won. I've always felt I would have liked a few more Wimbledons, people like (triple Wimbledon champion) Fred Perry say you should have never lost a match."
Court added: "It's not easy to win Grand Slams, it's probably easier today than when we were playing, we had wooden rackets, we had to travel 10 months of the year, we played every week, we couldn't take family with us, we couldn't take any masseurs, we didn't know any of that, we played with injuries.
"We didn't have injury time outs, it wasn't until television came in that we had a seat and we had to wait for the commercials and that felt like forever for us because we weren't use to it. Metal rackets came in, they cracked, we didn't know how to string them".
Was 24 Grand Slam titles enough?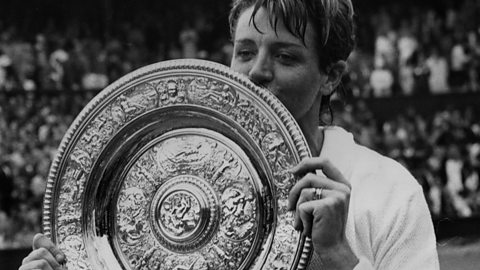 Court: "It's easier to win" Grand Slams in tennis now with more technology and support.
Where the Slams were won:
| Grand Slam | Year won |
| --- | --- |
| US Open | W (1962, 1965, 1969, 1970, 1973) |
| Wimbledon | W (1963, 1965, 1970) |
| French Open | W (1962, 1964, 1969, 1970, 1973) |
| Australian Open | W (1960, 1961, 1962, 1963, 1964, 1965, 1966, 1969, 1970, 1971, 1973) |
| Career titles | 192 (92 during the open era) |
| Fed Cup titles | W (1964, 1965, 1968, 1971) |
Being a parent on tour

Many of the world's top male tennis players are parents now, with the children of Roger Federer often seen courtside. Andy Murray and his partner Kim are awaiting the arrival of their first child and Court says she can see many positives, insisting it will "help relax them".
"I probably had one of my best years after i'd had a child and you don't have time to think about your matches too much, you just get out and do it, and I think they take your mind off a lot of it because you're having to think of others"
Court's first child Daniel was born in 1972, a year later she made a comeback, aiming to become the first mother to become world number one. She achieved it, winning three major titles in 1973, only missing out on Wimbledon.
"I remember winning 23 out of 24 tournaments in a year and I think it relaxes them a lot more. Your eyes are not so much centred on yourself".
Court won 23 out of 24 titles in her first year after becoming a parent
"I think Lleyton has been great tennis"
At 15 years and 11 months old, Hewitt was the youngest qualifier in Australian Open history when he took on Sergi Bruguera, the double French Open champion. Now this year's Australian Open will be Hewitt's last as he retires, a former Wimbledon and US Open champion. He eclipsed Fabrice Santoro for most Australian Open appearances last year and he will now become the first player in history to appear at the tournament on 20 separate occasions.
Court says: "He's been great for the young ones, just his determination his courage I think he's good for the (Nick) Krygio's and those young players, I think he'll bring a great balance in their life. Hewitt has been great for the Davis Cup too", though Court is concerned by the women's game in Australia:
"I think the women's (game) it's a little sad, there's nobody who stands out, I think we really have got to go back and look at the grassroots of the game. I always believe you can take a good athlete and make a good tennis champion out of them. If you see a good athlete they bring them in and burn them out too early and they're gonna make a tennis player out of them at 11 and 12, and it's too early.
"Andy Murray's mother was saying the very same thing"
"Leave them until 15 with their coaches, then put them in the squad. Champions are very sensitive people, they need that one to one, to bring them through to work with them, let them enjoy it until a certain age."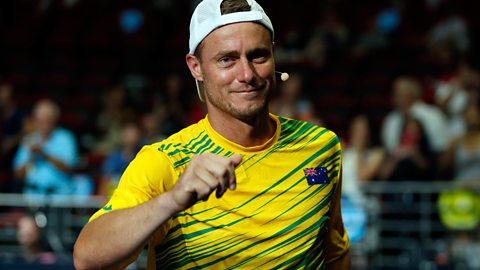 Court says "Lleyton has been great for tennis" but is concerned about finding new stars
From Court to Congregation: Life as a Pastor
In 1995, Court founded a Pentecostal church known as the Victory Life Centre in Perth. She still serves as its senior pastor to her 3,000 strong congregation and helps provide support to the local community.
"We put out 20 tonnes of food a week in to the community. There's young mums who are in to drugs have a young baby and they come to our bible school and go out to be a police women and they do something with their lives.
"Many people may not even recognise me"
Court sees similarities between her work and her life as a tennis player:
"I think the disciplines and the commitment of sport runs very parallel and on the tennis court the mind was a battlefield and I think life is a battlefield today. If you can train that mind to think differently you can overcome anything.
"It's very rewarding, but many people in the community may not even recognise me" as the most successful tennis player of all time.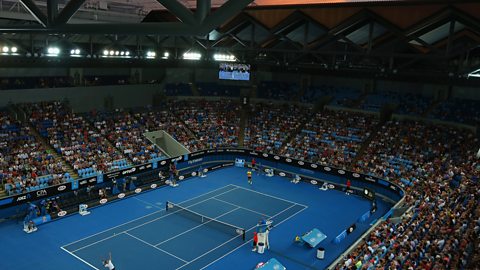 Court sees "parallels between sport and life" which help in her work as a Pastor in Perth