Main content
BBC Arts announces Culture In Quarantine programme
25 March 2020
Jonty Claypole, Director BBC Arts, explains how keeping public access to art and culture is paramount for the BBC - and how it will support artists and institutions in this period of quarantine.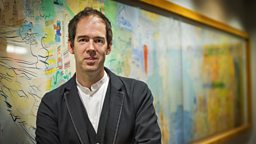 Jonty Claypole - Director, BBC Arts
If you ever needed reminding of what is so creative about the UK's creative industries, then the last week has done just that. We're all worried, first and foremost, about our loved ones, the wider community, and about ensuring the NHS has the support it needs. Meanwhile, arts organisations have wrestled with the terrible cost and implications of closing their buildings, and freelance artists of all persuasion are confronting the reality of their practice - and livelihoods - being on hold.
Yet, at the same time, ingenious and life-affirming expressions of creativity have continued to emerge: performers of all disciplines posting video, world class musicians offering online tutorials, curators and museums turning object-focused exhibitions into virtual experiences.
Already, many across the sector are conceiving projects of scale and inventiveness that go way beyond the immediate responses of social media. The term 'virtuosity' traditionally applies to the skills of a talented and experienced artist. Increasingly, it will also apply to the ingenious ways we will use digital and broadcast technology to keep those skills, whether solo or in dialogue with other artists, before an audience. Only last night, Headlong and Century Films announced an exciting and ambitious project creating digital plays to address the current crisis.
A week ago today - it already seems a lifetime - I said that the role of the BBC at this time is keep public access to art and culture as great as ever, and to do so in a way that supports artists and arts organisations. This is more essential than ever because of the proven positive impact that the arts and creativity have on our mental health. The term we used to describe this mission is Culture In Quarantine. How we do this will vary not only from week to week, but day to day, as both the crisis, and the restrictions we collectively implement to alleviate it, intensifies.
Since that time, I have been consulting with artists and organisations. The endeavours of all of them - whether individual creatives trying to keep their practice alive, small organisations trying to mitigate the risk to their staff while perpetuating their brand with online activity, or the administrators of large funding bodies - seem to me nothing short of heroic.
Many of us are feeling, as strongly as ever, the calling that drew us into the arts in the first place. Our response at the BBC has been to support or implement as many projects as possible that we believe will make a difference, so I want to explain some of the measures we are taking.
For a start, we have changed the BBC Arts website to Culture in Quarantine for the duration of the current crisis. The idea is to help surface and showcase work on the BBC and from the wider sector that meets our editorial standards with links and contextualising articles. We are being supported by Arts Council England and look forward to working with others. To find out more about how to share your project, please contact bbcarts@bbc.co.uk
Culture in Quarantine Fund
Many organisations are trying to find ways to support independent artists - those creative individuals who work with different institutions on a project-by-project basis - at a time when their livelihood is under threat. The BBC is no exception. Not only will we continue to employ freelance artists - musicians, actors, directors - as much as possible throughout this period, but we are also launching a major Culture In Quarantine Fund, as part of a wider collaboration with Arts Council England, to support unique commissions for BBC platforms.
The Culture In Quarantine Fund will commission established artists of any discipline based in England to produce a series of new works in creative media - video, audio and interactive. These commissions do not need to be about the current emergency, but they do need to adhere imaginatively to the principles and limitations of self-isolation.
Depending on their nature, each work will be hosted by the BBC online and/or on-air and other platforms. The Culture in Quarantine Fund will be managed by The Space, which will provide further information on its website in the next few days.
The BBC will work in similar ways across the Nations. On Saturday, BBC Arts and BBC Scotland joined a partnership with National Theatre Scotland to support its Scenes for Survival project which is working with Scottish regional theatres to commission media content from great Scottish talent. We are also supporting Tinderbox Theatre's 'Solo Art' project in Northern Ireland. All this work is ongoing and we will continue to work out details and support initiatives as they emerge throughout the four nations.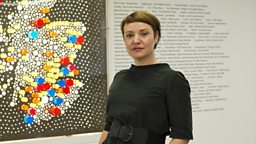 Jackie Wylie - Artistic Director and Chief Executive of the National Theatre of Scotland
The Big Book Weekend
As it became clear last week that all the major book festivals were likely to be cancelled, we went into discussions about how to continue their work in the current circumstances. The result is The Big Book Weekend, co-founded by the authors Kit de Waal and Molly Flatt with support from BBC Arts and publishing start-up MyVLF. It is a three-day virtual festival that brings together the best of the cancelled British literary festivals. Video interviews, panel discussions, and in-conversation sessions will be broadcast as live across three days over the first bank holiday weekend in May.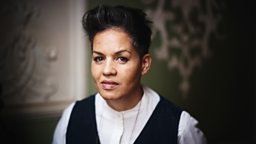 Kit de Waal
Of course, the UK's creativity is by no means restricted to arts organisation and artists who make a living from it. The BBC has an additional role to help channel the creativity of every individual. Get Creative has repurposed itself as #GetCreativeAtHome for as long as the lockdown lasts. In so doing, we want to reflect the many grassroots projects that began to emerge last week - from online choirs to prize schemes celebrating the creative work of the over-seventies. And we will provide new content to inspire, including video guides from leading artists for home art-making.

Culture in Quarantine on the BBC
I want to talk now about our output, because the single most important thing the BBC can do at this time is simply ensure that audiences continue to have access to great art and culture.
Despite the immense restrictions now placed on production, all of our radio stations, and particularly Radio 3 and Radio 4, are continuing to keep culture alive in every household across the country with music, books, ideas and updates from across the sector.
Radio 4's Front Row continues to be on-air each weeknight with live performance, arts news and in-depth conversations with performers, critics and creators. Over the coming days and weeks the show will feature special interviews with major figures like Martin Scorsese, Anoushka Shankar and Nitin Sawhney; and a regular Culture Clinic has experts giving consumer advice about what activities to do at home.
Museums in Quarantine
On BBC Four, a new series called Museums in Quarantine explores national collections - whether virtually or with new footage - at a time of enforced closure. A few days ago, we were able to get Alastair Sooke into Tate Modern for a last look at the Warhol exhibition with its curators. In ensuing programmes, unless events force further changes to output, Dr James Fox will present individual works from Tate Britain that speak to our times, Janina Ramirez will bring to life personal and public favourites from the British Museum and Simon Schama will present a guide to the critically-acclaimed Young Rembrandt exhibition at the Ashmolean in Oxford.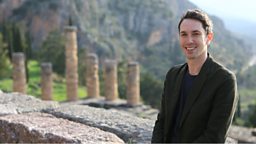 Alastair Sooke
We are also presenting Titian: Behind Closed Doors on BBC Two. Filmed both before and during the lockdown at the National Gallery, it gives unprecedented access to an exhibition that has reunited a suite of Titian's paintings for the first time in three hundred years. We see Gabriele Finaldi, the director of the gallery, locking up the exhibition for the duration of the closures. And, in a few weeks' time, BBC Arts will work with the Museum Association and NMDC (National Museum Directors' Council) for #MuseumsAtHome: a celebration of UK museums and galleries with archive content and social media.
Theatre, Dance and Classical Music
With all our theatres closed, the BBC is taking on the role of a repertory theatre for audiences at home. We are launching a huge carousel of shows on BBC iPlayer and BBC Four that feature the best of both the BBC's and UK recent performances, as well as new never-seen-before titles.
For theatre, this includes Mike Bartlett's Albion from The Almeida, Emma Rice's Wise Children, Battersea Arts Centre's Frankenstein and six recent titles from the Royal Shakespeare Company: Hamlet, Macbeth, Romeo & Juliet, The Merchant of Venice, Much Ado About Nothing and Othello.
In terms of dance, it includes Crystal Pite and Jonathan Young's Revisor, Northern Ballet's Dracula and the new series of DanceWorks with Sadler's Wells featuring the work of Sharon Eyal, María Pagés, Ballet Black and Firedance. Many of these titles have been selected to reflect the syllabus and help home education.
Revisor: Crystal Pite and Jonathon Young's intense dance theatre adaptation of Gogol's 19th century farce
Since one of our priorities is to keep both performers and off-stage creatives working as much as possible, we are developing a range of imaginative approaches to collective performance. Today, for instance, we have announced a collaboration between Pitlochry Festival Theatre, the Lyceum Theatre and Radio 3 to bring to life David Greig's new play Adventures With The Painted People, with a creative team working remotely across the UK.
Classical music will continue, as ever, to be celebrated through Radio 3's schedules, and BBC Four is regularly broadcasting concerts. These include Tobias Kratzer's new production of Beethoven's Fidelio, conducted by Sir Antonio Pappano, which was captured at the Royal Opera House only days before the building was closed to audiences. Also on BBC Four is Opera Mums, a personal film by artist Bryony Kimmings documenting the creation of her first opera.
That's it for now, except to say that the dedication of BBC teams, independent suppliers, artists and arts organisations in keeping our culture vibrant at this terrible moment in time leaves me simply awe-struck and proud to be part of such an industry. I will update again in due course.
Arts highlights on BBC iPlayer
Watch 12 mesmerising performances from Dancing Nation, a sampler of UK dance in all its forms.

Chizzy Akudolu presents a new collection of dramatic short films.

The Oscar-nominated actress gives a singing masterclass.