Main content
Food and Drink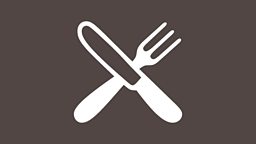 Food
We've combined the food scene to bring you the best eateries along with some other festival favourites. Boasting over 40 outlets, food lovers will have everything they need for a delicious street food experience from Local Parmos, Loaded Fries, Eazy Cheezy burgers, Mac n Cheese, Stone baked Pizza, Vegan Indian, Mexican, Chinese, and Loaded Dogz……We really do have it all!
If you have a sweet tooth be sure to try the mouth-watering award-winning Churros, a selection of Pick 'n Mix, as well as an array of Ice Cream vans, and Slush units, we are hoping the sun is shining on Middlesbrough for the bank holiday weekend!
We also have plenty on offer for our vegan, vegetarian and gluten free friends with all their food locations provided on our food traders map, as well as a plethora of child-friendly menu options. Our pop-up food eateries are include best in local food trainers with locally sourced ingredients creating exciting and imaginative flavour combinations for everyone!
All our food is served in compostable containers and wooden cutlery.
Drink
From freshly brewed artisan coffee to thick creamy milkshakes our quirky pop ups offer an endless selection of hot and cold beverages and with three main bars within the arena or our five specialist bars you'll never be lost if you need to quench your thirst. Choose from cask ales, cocktails alongside a full bar offering including the usual suspects - spirits, beer, cider, wine, Prosecco and champagne.
Get 10p back on all paper cups and alcoholic drink plastic bottles supplied by the bars at one of the three Cup Redemption points, minimum 10 for £1.
There will be no plastic straws at the event, only paper ones for people who need to use them.
We operate the Challenge 25 Policy and you may be asked for ID to verify your age when purchasing alcohol. We accept the following forms of ID: a valid passport; a valid EU photo card driving licence; or a photographic ID card with the National Proof of Age Standards Scheme – PASS - hologram.
You may bring in food and soft drinks to the event for your own personal consumption provided that any soft drinks are in unopened and sealed plastic or paper containers with a capacity of 500ml or less, restricted to one per person.
There are lots of free water taps available for you to refill your water bottles with. We recommend that you bring your own water bottles to refill (500ml or less).
Friday Food Map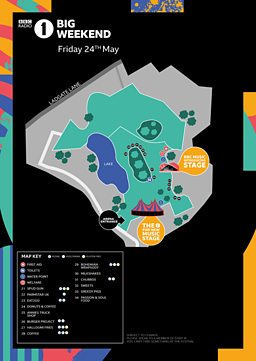 Saturday and Sunday Food Map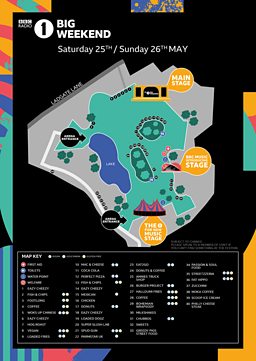 Big Weekend 2019: Event and Ticket Information